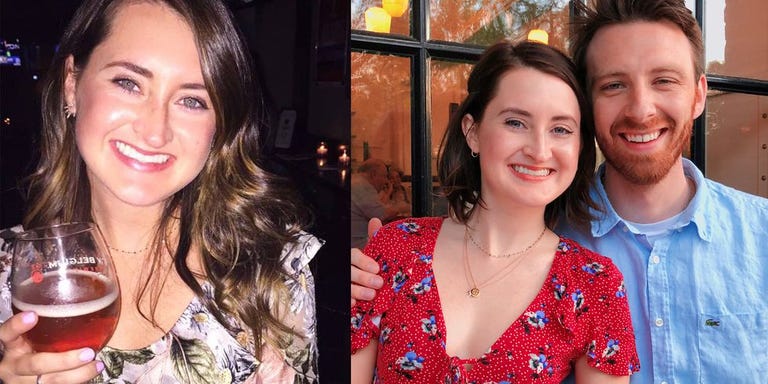 Since I first got hormonal acne in eighth grade, I've tried three-step skincare programs like AcneFree and Proactiv. I've slathered on prescription creams like Retin-A and Aczone. I've taken three rounds of oral antibiotics and the hypertension drug spironolactone (which can also be used to treat hormonal acne). I've even done the natural thing like washing my face with honey and coconut oil every day.
I tried it all. And nothing really helped.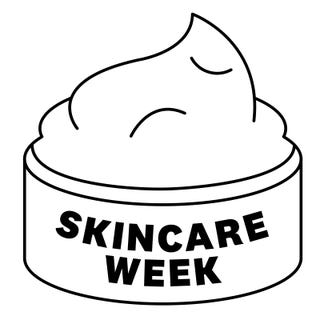 Amanda Becker
My acne struggle completely consumed my life. My daily mood was determined by the number of zits on my chin each morning. I wouldn't go anywhere without my powder foundation and concealer brush (for touchups throughout the day), and I'd get very anxious if I didn't have a mirror on-hand to glance at my face every minute.
Things went on like this for a long time. Then in 2016, I read an article in which the author cut out dairy (along with soy, coffee, and high-glycemic foods) to try to control her hormonal acne. I was really impressed with her results—and wondered if that was something I should try, too.
'Was my dairy addiction causing my acne?'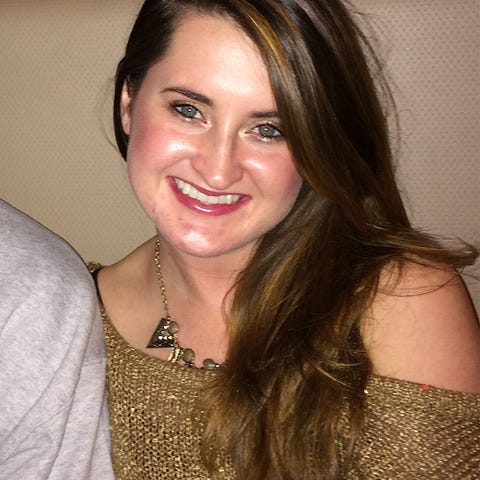 Courtesy of Daley Quinn
In the article, the author discussed how part of her success came from working with a San Francisco-based acne clinic called Skin Salvation—which works with its clients to treat acne through skincare and lifestyle changes.
When I called up Skin Salvation, the clinic's founder and esthetician, Kimberly Yap Tan, delivered a bombshell: She recommended I cut out dairy.
Tan says that the hormones in cow's milk could be messing with the hormones in my body—which in turn was likely triggering my acne. It would first cause inflammation, she said, followed by the actual acne cyst that would pop up four weeks later.
More Acne FAQs: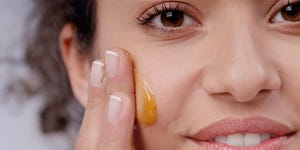 Can Manuka Honey Really Cure Your Acne?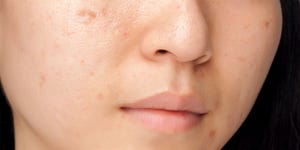 This Is When You're Most Likely To Get Acne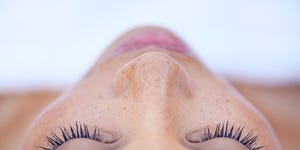 Quiz: Does Milk Cause Acne? How About Tomatoes?
There are a few caveats to this, though. While some research has shown a connection between some kinds of dairy (particularly skim milk) and acne, it's not clear what's behind the association—although Tan's theory about hormones is shared by some dermatologists. And dairy doesn't flat-out cause acne in everyone who drinks it. It generally just seems to make acne worse for people already prone to it.
Because it takes at least a month for new pimples to form, Tan recommended cutting dairy (and coffee, which can have a similar inflammatory effect) for at least three months. That way I'd have a better sense of how much my skin was truly impacted by what I ate.
'Fake cheese is the worst.'
I was really dreading cutting out dairy. Because…I love dairy. Cheese was a regular part of my diet (same with yogurt and creamy pasta dishes).
But because I wanted acne-free skin so badly, I forced myself to make it work. And after a few weeks, I discovered that the foods I was eating weren't so bad. Here's an example of a day in my diet:
Starting off #friyay with fish and some new friends??@deenybopper @justkallmekarin @thesmithrestaurant
A post shared by Daley Quinn (@daleyq) on
The hardest part: eliminating cheese. There aren't a lot of great alternatives. Yes, there are soy- and nut-based cheeses available on the market, but they're either too hard to find or just taste weird and rubbery. I usually preferred to just order pizza without the cheese than to get one that had the fake stuff—that's how much I dislike cheese substitutes.
'I totally overhauled my skincare routine, too.'
Cutting dairy and coffee weren't the only changes I made. At Tan's suggestion, I also looked up the ingredients on all my skincare and makeup products on Skin Salvation's comedogenic ingredient search tool.
This might seem excessive, but I ended up having to get rid of a lot of my favorite products—because they were actually filled with ingredients that could clog my pores. Some common culprits were coconut oil (I feel so betrayed!) and sodium lauryl sulfate, which is the stuff that makes shampoos and body washes foam.
After my huge beauty product purge, I decided to only use products with ingredients that were non-comedogenic (a.k.a. non-pore-clogging). I did my research and started using some of Skin Salvation's line of acne-safe products, as well as some PCA Skin products, too.
'It's been two years—and now I rarely ever get acne.'
It took time, but after about three months, I started to notice the difference in my skin. I wasn't getting any new cystic pimples on my chin, and my post-acne redness was drastically fading. My face also seemed to look a lot less red and inflamed all the time.
Other, non-skin-related perks: I felt surprisingly less lethargic and sluggish (even though I had given up coffee, too). The difference in how I felt about myself and my skin was incredible, too. Because I didn't have new pimples, I wasn't so focused on getting rid of them all the time—or hiding them with makeup. It was freeing.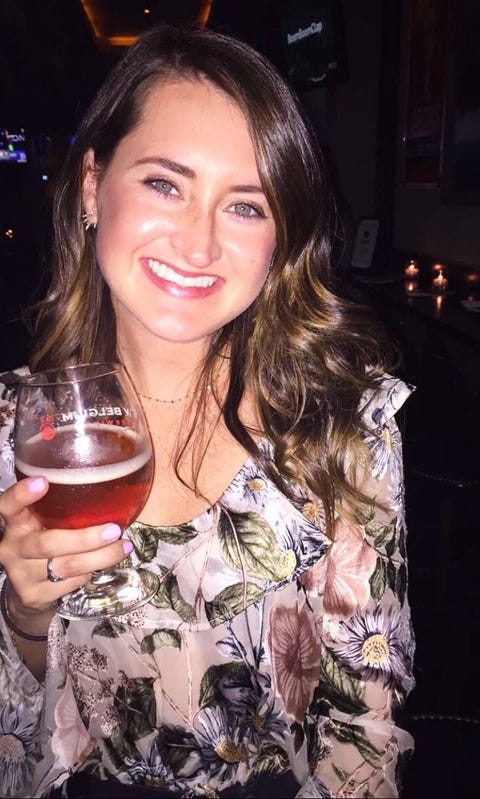 Courtesy of Daley Quinn
I have been mostly dairy-free for a little over two years now, and I'm still amazed by the fact that, after having at least one pimple on my face at all times while consuming a dairy-filled diet, I now very rarely ever suffer from cystic acne.
Sometimes I will get a whitehead after trying a new foundation or moisturizer that doesn't cooperate with my sensitive skin, but they go away quickly and are never as painful as the cysts I used to get.
And while I occasionally indulge in some dairy-filled mac and cheese (the heart wants what it wants!), I now don't get too upset when I see a pimple pop up a few weeks later—because I know where it came from.
This whole experiment really showed me how powerful food is. I've learned to listen to my body when it's crying for better treatment. I know cutting dairy isn't the solution for everyone. But if you're anything like I was two years ago, it might be a game-changer for you, too.
Source: Read Full Article