The role of vasomotor reactivity in COVID-19 patients
In a recent review published in the Nutrients Journal, researchers searched and collated the most relevant published literature on cerebral hemodynamic changes in coronavirus disease 2019 (COVID-19) patients, with particular attention on vasomotor reactivity (VMR) impairment.
Study: Cerebral Vasomotor Reactivity in COVID-19: A Narrative Review. Image Credit: AndriiVodolazhskyi/Shutterstock.com
Background
Although its primary target is the respiratory system, severe acute respiratory syndrome coronavirus 2 (SARS-CoV-2) infection also adversely affects the cerebrovascular and nervous systems.
The knowledge regarding the neurological manifestations of acute COVID-19 is scarce; however, studies have attributed these to multiple mechanisms, including direct viral neuroinvasion, endotheliopathy that impairs blood–brain barrier, coagulopathies that result in hypoxic-ischemic neuronal damage, triggering of oxidative stress cascades, cellular apoptosis, and metabolic imbalances.
The endothelium, considered the Achilles heel in COVID-19 patients, is the primary target site of SARS-CoV-2 infection, from where it subsequently propagates.
An injury to the endothelial cells induces the secretion of substances that cause contraction or relaxation in blood vessels, corresponding to cerebral hemodynamic VMR.
How COVID-19 impacts cerebral vascular health?
Evidence suggests that SARS-CoV-2 gains access to neural, glial, and endothelial cells expressing angiotensin-converting enzyme 2 (ACE2) receptors by interacting through its spike (S) glycoprotein.
Even though it is not well-characterized, SARS-CoV-2 specifically targets endothelial cells causing apoptosis. It also increases cytokine levels within these cells, resulting in increased vascular permeability, altered cell junctions, and overall endothelial function, ultimately leading to rapid cell detachment.
Recent studies have shown that adherent and detached endothelial cells enter the bloodstream and become procoagulants. The uncontrolled and widespread intravascular coagulation leads to a prothrombotic state or hypercoagulation; occluding cerebral (or brain) blood vessels can cause severe brain damage.
Nitric oxide (NO) is a relaxing factor secreted by endothelial cells that inhibits platelet aggregation and suppresses the expression of cell adhesion molecules (CAMs) on endothelial cell surfaces, thus, restricting white blood cell (WBC) penetration. Blood coagulation and inflammation have protective effects; however, decreased NO production eliminates these effects.
Overall, the disrupted endothelial barrier initiates the vascular phase of hemostasis. In general, the breath-holding test (BHT) indicates the potential to regulate ventilation and metabolism. However, as a VMR assessment tool, BHT helps evaluate the autonomic nervous system's response during voluntary breath retention.
Thus, VMR is a critical biomarker of endothelial function. It indicates how well cerebral arteries constrict or dilate amid changes in carbon dioxide (CO2) levels and restricted blood flow in the brain. Its assessment could provide an invaluable sneak peek into chronic endothelial dysfunction in populations at high risk of developing long-COVID-19.
Cerebrovascular reactivity (CVR) describes the ability of cerebral vessels to dilate or constrict with the microenvironment changes, e.g., increased arterial pCO2 and reduced pH raise cerebral blood flow (CBF). CVR changes over time in COVID-19 patients with different clinical neurologic manifestations, suggesting it could be a biomarker for disease progression.
A positron emission tomography (PET) scan is the current gold standard for CVR assessments as it measures CBF directly. However, researchers also widely use transcranial Doppler sonography (TCD) and magnetic resonance imaging (MRI) for the same.
Upon searching PubMed, Google Scholar, and EMBASE from the inception until 19 May 2023, the team retrieved seven articles that evaluated VMR and pulsating index (PI) in COVID-19 patients. Except for Callen et al., who used MRI, the other six used TCD to assess cerebral hemodynamic changes or VMR impairments in COVID-19 patients.
In a study, Marcic et al. evaluated cerebral hemodynamics and breath-holding index (BHI) in 25 mildly ill COVID-19 patients experiencing neurological symptoms 40 days after recovery, vis-a-vis 25 healthy controls. The BHI was markedly lower in the patients, suggesting an impaired VMR.
Marcic et al. also conducted a cross-sectional study of 49 COVID-19 patients experiencing mild neurological symptoms 300 days after disease onset, vis-a-vis 50 age and sex-matched controls.
They found a statistically significant decrease in BHI among patients vs. controls, indicating chronic endothelial dysfunction is a long-term consequence of COVID-19.
Together, these findings highlighted that VMR assessments via TCD are better than MRI-based methods, which are inaccessible or repeatable and might provide early signals of chronic endothelial dysfunctions or cerebrovascular diseases in a population at high risk of getting long-COVID.
Conclusions
To summarize, even the slightest changes in cerebral hemodynamics could manifest many severe health problems. Thus, the need to investigate the role of VMR in COVID-19 and other viral infections should be a research priority.
Per the current study findings, an impaired VMR could be an early indicator of a higher risk of severe disease and poor outcomes in COVID-19 patients.
Journal reference:
Ghotbi, Z. et al. (2023) "Cerebral Vasomotor Reactivity in COVID-19: A Narrative Review", Life, 13(7), p. 1614. doi: 10.3390/life13071614. https://www.mdpi.com/2075-1729/13/7/1614
Posted in: Medical Science News | Medical Research News | Medical Condition News | Disease/Infection News | Healthcare News
Tags: ACE2, Angiotensin, Angiotensin-Converting Enzyme 2, Apoptosis, Autonomic Nervous System, Biomarker, Blood, Blood Vessels, Brain, Cell, Cell Adhesion, Chronic, Coronavirus, Coronavirus Disease COVID-19, covid-19, Cytokine, Endothelial cell, Enzyme, Glycoprotein, Hemostasis, Imaging, Inflammation, Magnetic Resonance Imaging, Metabolism, Nervous System, Nitric Oxide, Nutrients, Oxidative Stress, pCO2, pH, Platelet, Positron Emission Tomography, Research, Respiratory, SARS, SARS-CoV-2, Severe Acute Respiratory, Severe Acute Respiratory Syndrome, Sonography, Stress, Syndrome, Tomography, Vascular, White Blood Cell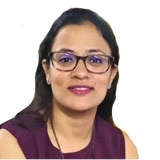 Written by
Neha Mathur
Neha is a digital marketing professional based in Gurugram, India. She has a Master's degree from the University of Rajasthan with a specialization in Biotechnology in 2008. She has experience in pre-clinical research as part of her research project in The Department of Toxicology at the prestigious Central Drug Research Institute (CDRI), Lucknow, India. She also holds a certification in C++ programming.