Desmoplastic melanoma, an often deeply invasive disease occurring in older adults, showed a uniquely favorable response to neoadjuvant pembrolizumab (Keytruda) in a small study, with most patients going on to avoid postoperative radiation therapy.
In what is thought to be the first study of neoadjuvant use of an anti-PD1 immunotherapy in desmoplastic melanoma, the postexcision complete response rates were nearly twice the rates reported with the treatment in other advanced melanomas, the investigators noted.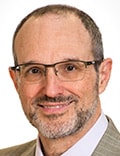 Vernon K. Sondak, MD
"No residual viable tumor was found at the primary site in an astounding 81% of these patients," said Vernon K. Sondak, MD, chair of the Department of Cutaneous Oncology at the Moffitt Cancer Center, in Tampa, Florida.
Only one of 21 patients required radiation after their surgery. "We would have otherwise expected almost all of these patients to be radiated in most centers," Sondak said.
The new results were presented at the International Conference on Surgical Cancer Care (SSO 2023).
Approached for comment on the study, Mary Sue Brady, MD, a surgical oncologist at Memorial Sloan Kettering Cancer Center in New York, agreed that the response rates were impressive.
"I am unaware of any other therapy that produces such a high response rate in the neoadjuvant setting in this group of patients," she said, noting that the majority of patients (23) in this small study had primary or recurrent disease.
"Included in this report were patients with both 'mixed' and 'pure' desmoplastic subtypes, so this is particularly encouraging," she added. "This melanoma subtype can be particularly difficult to treat with upfront surgery as the tumors are often quite deep or locally advanced."
Desmoplastic melanoma, which typically occurs on the head or neck of older patients, often requires radical resection, resulting in a large defect that not only may require complex reconstruction but also carries a high risk for local recurrence and the need for postoperative radiation, she explained.
First Study of Neoadjuvant Therapy in Desmoplastic Melanoma
Sondak reported a post hoc analysis that included 28 patients with stage IIB, IIC, or III desmoplastic melanoma who were enrolled in the SWOG S1512 prospective trial.
Most of the tumors (n = 23; 79%) were primary, and five tumors were recurrent or had nodal metastases.
These patients had a median age of 75 years, and all patients had tumor present at the start of treatment.
They were treated with up to four doses of intravenous pembrolizumab 200 mg every 3 weeks before a planned surgery.
None of the patients were prevented from receiving surgery owing to disease progression or metastasis. Of the 26 patients who received wide excision of their primary or recurrent disease, 21 (81%) had no residual, viable tumor at the site on final pathology.
Re-excision was necessary in only two patients, including one who underwent re-excision twice, to achieve negative margins, and one patient received postoperative radiation.
In 17 patients with clinically node-negative disease, sentinel node biopsy was performed, with one (6%) patient found to have a positive node. Three other patients with clinical stage III disease received a lymphadenectomy; of these, only one (33%) had a residual viable tumor.
Overall, a pathologic complete response, with no remaining viable tumor at any surgical site, was seen in 55% of patients.
With a median follow-up of 24 months, two local recurrences were reported, each occurring in patients who did not have a pathologic complete response.
One of the patients with a recurrence died of melanoma, and another three patients died of other causes that were not related to melanoma or its treatment. Sondak noted that given the older population of patients with desmoplastic melanoma, such mortalities are not unusual.
The results suggest that this type of melanoma has an exceptionally high sensitivity to neoadjuvant treatment.
In comparison, in a recent major study conducted by the SWOG Cancer Research Network in patients with stage III melanoma using three preoperative doses of pembrolizumab, the pathologic complete response rate was in the 20%-30% range.
"The fact that our pathologic complete response was much higher [55%] — overall twice what we might expect — is in keeping with our expectation going into the study that desmoplastic melanomas would be more sensitive to neoadjuvant pembrolizumab," Sondak told Medscape Medical News.
In addition, the speed of the response was notable, Sondak said.
"In most neoadjuvant melanoma patients with positive nodes, the node is still enlarged even if it's a pathologic complete response, but after several cycles of neoadjuvant pembrolizumab treatment, tumors disappeared and many patients were completely back to normal in a short period of time," he said.
Regarding the fact that only one patient required postoperative radiation, Sondak noted that "at our institution, where we have a great deal of experience with treating desmoplastic melanoma with standard surgical approaches, virtually 100% of these patients would have received postoperative radiation, and we would have expected a higher rate of positive margins and likely a higher rate of positive sentinel nodes as well."
Survival Benefit?
Time will tell how or if the favorable responses translate to improved survival.
"The average follow-up was about 2 years, and so far, the results are holding steady," Sondak said. However, "we don't yet know if these patients will have a better survival rate than if we had simply waited for their cancer to reoccur and then used the exact same drug treatment," he acknowledged.
"For now, we have to acknowledge that we simply don't know how much our patients benefited from neoadjuvant therapy compared to a standard surgery followed by postoperative radiation, with or without immunotherapy approach, and future research will need to examine that," he continued.
However, the mechanisms of immunotherapy bode well for encouraging outcomes.
"Indeed, one of the real advantages of immunotherapy is that if you can stimulate the body's immune system to reject a tumor, the immune cells remain on guard against recurrence for many years thereafter," Sondak said. "This durable activity is a key reason why neoadjuvant therapy is being pursued so enthusiastically across different melanoma types and stages," he added.
"Having said that, it's likely that at least some patients will yet develop recurrence, perhaps if their immune system is weakened in some fashion or if the tumor simply learns to evade those immune cells."
With the rapidly expanding aging population, and desmoplastic melanoma occurring predominantly in older persons, clinicians can likely expect to see an increase in the rates of this type of disease, Sondak commented.
"The incidence of melanoma in the US is increasing faster than almost any other cancer type, and between that and our aging population, it's a virtual certainty we'll see more desmoplastic melanomas in the future," he said.
The study was funded in part by Merck Sharp & Dohme LLC. Sondak is a compensated consultant for Alkermes, Bristol-Myers Squibb, Eisai, Genesis Drug Discovery & Development, Iovance, Merck, Novartis, Regeneron, and Ultimovacs and receives research funding from Neogene Therapeutics, Skyline, and Turnstone. Brady had no disclosures to report.
International Conference on Surgical Cancer Care (SSO 2023). Abstract 57. Presented March 24, 2023.
For more news, follow Medscape on Facebook, Twitter, Instagram, and YouTube
Source: Read Full Article