Gone are the days of hoarding a pickle jar long after it's empty just to hang on to the extra pickle juice (just us…?). Now, you can stock up on bottled pickle juice online, like this liter-size Pickle Juice Chaser available on Amazon.
It's meant for picklebacks and mixed drinks, like these Pickle Juice Whiskey Sours and Dill Pickle Bloody Mary's. If you want to be super meta, take a shot of pickle vodka and then chase it with pickle juice. It also doubles as a hangover helper, since the potassium and sodium in pickle juice can help hydrate you after a night of boozing.
BUY NOW Pickle Juice Chaser 6-Pack, $43, amazon.com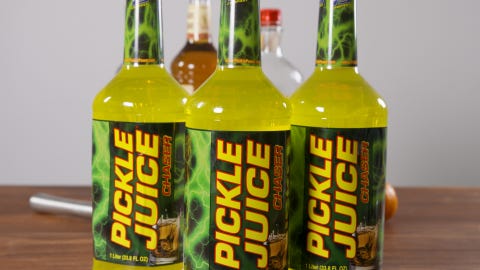 While the chaser is meant for alcoholic drinks, customers have gotten creative, putting it to use for desserts too. Add it to shaved ice, make pickle pops in a popsicle mold, or give it to kids after a tough soccer game.
In case a liter of pickle juice isn't enough, Best Maid also sells it in a gallon size. One customer had a genius use for it, marinating chicken tenders in pickle juice before frying them.
BUY NOW Best Maid 1-Gallon Dill Juice, $17, amazon.com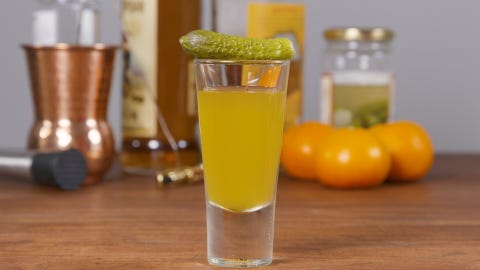 Follow Delish on Instagram.
From: Delish
Source: Read Full Article