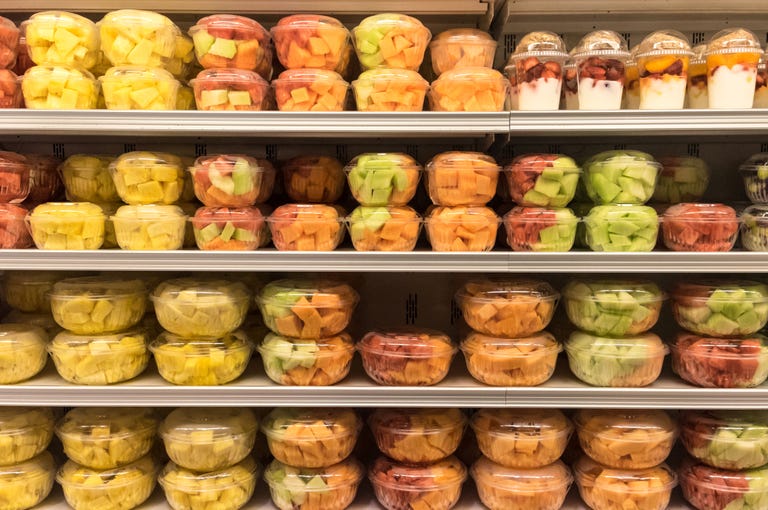 If you pictured your summer kicking back with a big bowl of refreshing melon and some rosé in-hand, you're going to want to re-think your snack.
The Centers for Disease Control just announced a multistate outbreak of Salmonella Adelaide linked to pre-cut melon from Catio Foods. So far, 60 people have reported being infected and 31 people have been hospitalized after consumption.
Beloved summer fruits including: watermelon, honeydew melon and cantaloupe have been sourced as the cause as well as pre-cut fruit medley but there is no word yet on how they were contamined. Each were sold in clear, plastic clamshell containers at Costco, Jay C, Kroger, Payless, Owen's, Sprouts, Trader Joe's, Walgreens, Walmart, plus Whole Foods and Amazon in these states: Georgia, Illinois, Indiana, Kentucky, Michigan, Missouri, North Carolina, and Ohio.
Consumption of products with Salmonella by pregnant women, children, older adults, and people with compromised immune systems may cause serious illness and sometimes be fatal, the CDC warns. You can see the full list of affected products here.
Stay on the safe side — if you have melon in your freezer or fridge throw it away ASAP. This investigation is still ongoing to determine if these products were shipped to any other states than those mentioned. Check back for updates.
From: Delish
Source: Read Full Article