Trader Joe's is the perfect place to stock up on summer treats, from giant $7 birthday cakes and cheap bananas to deep-dish chocolate cookies and secret stuffed animals. They're also well known for their expansive selection of wines, including fan-favorite Two-Buck Chuck. So brace yourselves, wine lovers: Just in time for the start of the summer season, Trader Joe's has released a new line of organic wines.
As PopSugar reports, the grocery chain's Fearless Flyer announced that Charles Shaw has created three different wine options in conjunction with the store, called Charles Shaw Wines made with Organic Grapes. The varieties on sale are Cabernet Sauvignon, Pinot Noir, and Rosé.
These wines cost a mere $3.99 for each 750mL bottle, and come with a seriously convenient twist-off cork that is also resealable. As the name implies, the Shaw wines are all made with organic grapes, which is great because who doesn't love to feel like you're being healthy when you're day drinking?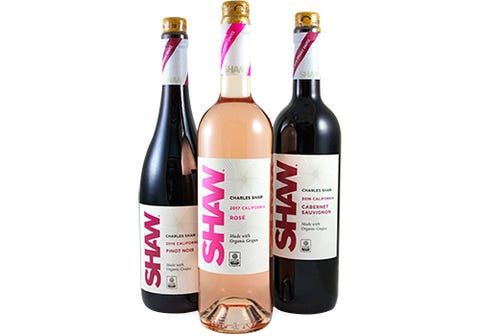 While all of the options are delicious, people are most excited about the rosé wine, which is probably because summer is right around the corner. The light crispness of rosé is the perfect accompaniment to a hot summer day.
Trader Joe's also mentioned in their Fearless Flyer that there will be other varietals of Charles Shaw wine on the way, so this summer just got even better.
From: Delish
Source: Read Full Article