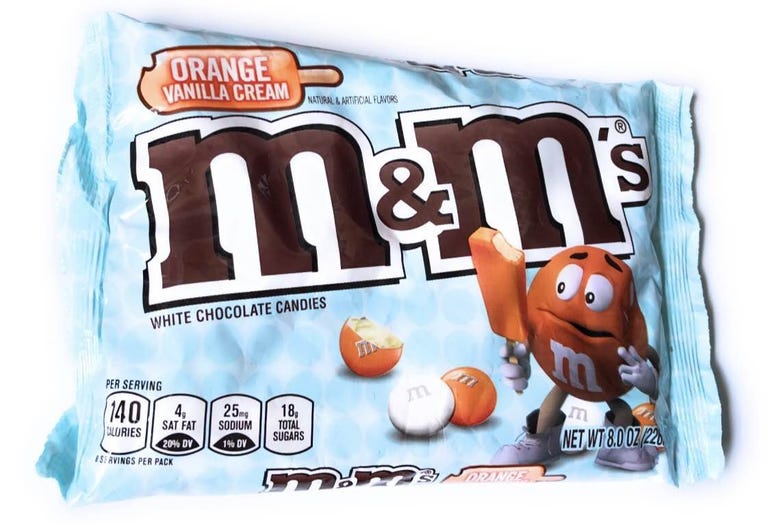 For a ~limited time only~, M&M's is selling an Orange Vanilla Cream flavor. Per the Amazon description, they are "NEW! 8oz Bag! Delicious! White Chocolate with Refreshing Orange Vanilla Cream! Brand New M&M's!"
Besides "NEW!" and "Brand New!" the candy is also supposed to be exclusive to Dollar General, says The Impulsive Buy.
The white chocolate outside-y part is supposed to mesh delightfully with the creamy orange inside-ish bits, according to those who've gotten their hands on the flavor since it dropped. If there were any Dollar Generals within a 50-mile radius of my current location, I'd have tried them out and told you myself, but alas.
For now, I guess I'll have to make due with the white chocolate, pumpkin pie, cookies and cream, caramel, strawberry nut, and triple chocolate flavors. Womp.
Follow Tess on Twitter.
Source: Read Full Article