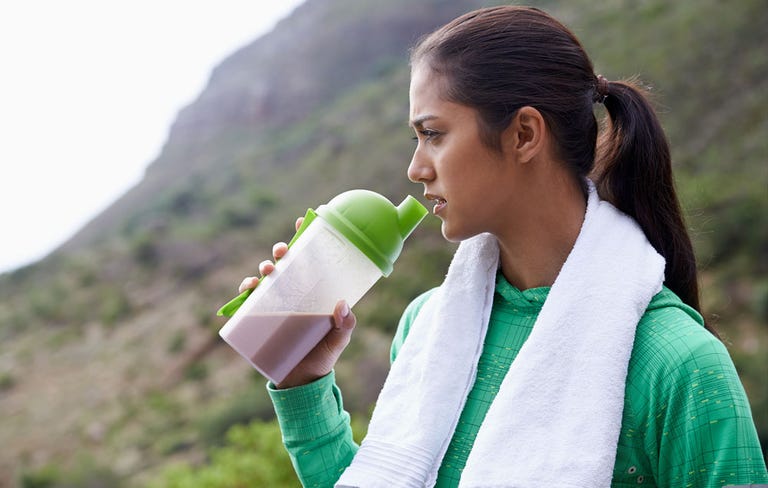 If you think protein powder is something only CrossFit addicts and guys who grunt at the gym use to make #gains, you're seriously missing out on a potent ingredient that could help you in your weight loss journey.
"Protein plays a big role in weight loss because it keeps us full and satisfied so that we make it to our next meal without snacking in between," says Brigitte Zeitlin, R.D. Extra protein in your diet can also help fend off food cravings, she adds.
But, while added protein can help you drop pounds, it can also help you increase and maintain muscle mass—something necessary to burn fat, even when you're not working out, says Zeitlin. It also plays a big role in building and maintains muscle mass, which in turn burns fat. Protein powders can be an easy way to boost your protein intake throughout the day to meet those weight loss goals. Just make sure the powders are unsweetened, as to not add in sneaky sugars that could actually be sabotaging you.
There's just one small problem: With so many protein powders out there, it can be hard to choose the healthiest options. Zeitlin's main suggestion? Focus on the unsweetened kinds. "They won't add in sneaky sugars that could actually be sabotaging you." Here, Zeitlin, along with four other registered dietitians, share their fave protein powder picks.
1. Optimum Nutrition Gold Standard 100% Whey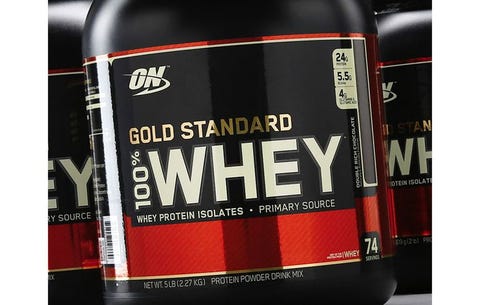 $55, amazon.com

amazon.com
This is "one of the better-tasting protein powders, says Lisa Moskovitz, R.D., CEO of The NY Nutrition Group, a private New York City-based nutrition practice. "Optimum Nutrition Gold Standard has 24 grams of high-quality whey protein isolates per scoop and only two grams of sugar," she adds.
2. Power Crunch Proto Whey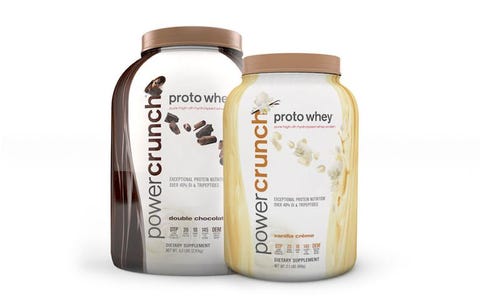 $32, amazon.com

amazon.com
"Power Crunch comes in a variety of delicious flavors, from cookies and cream to café mocha," says Moskovitz. She also adds that it's and it's easier on the digestive system than many other protein powders.
3. Orgain Grass-Fed Whey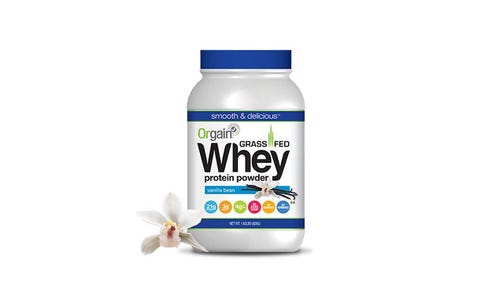 $33, amazon.com

amazon.com
Simple, tasty protein powders are often hard to come by, but "Orgain is a superior option," says Moskowitz. Snag this one when you want a good protein powder with zero artificial ingredients or sweeteners.
4. BiPro Whey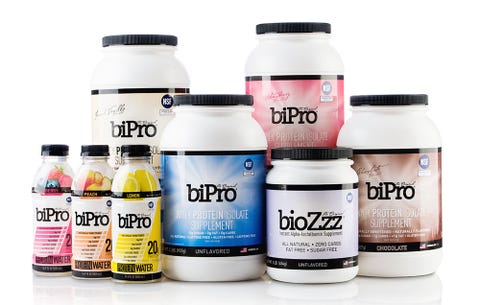 BiPro
SHOP NOW
"BiPro is a whey protein isolate that is a highly biologically available protein. Their plain flavor is simple whey protein, while the flavored ones simply have natural flavors, some stevia and sunflower lecithin. I like that it has 20 grams of protein for only 90 calories." —Tara Collingwood, R.D.N., team dietician for the Orlando Magic and nutrition consultant for UCF Athletics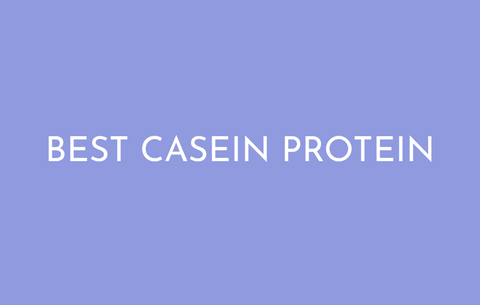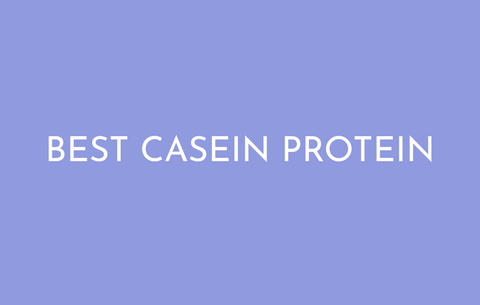 Women's Health
Casein powder is a bit less common than whey, but it's just as effective at melting off pounds. In a 2009 study published in the International Journal of Obesity, diets high in casein protein proved to be more effective than low-fat diets for weight control.
"Casein is another protein powder derived from milk, but it is absorbed slightly more slowly and steadily than whey," says Mangieri. "That makes it a great option for adding protein as a meal replacement."
If you want to give it a try, go for this top pick:
Ascent Native Fuel Micellar Casein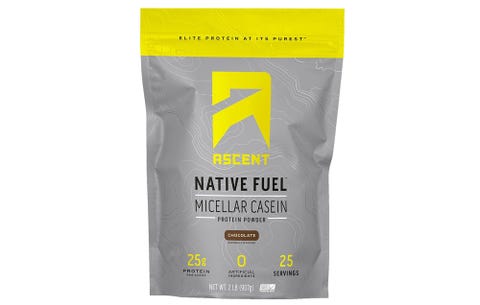 Ascent
SHOP NOW
"Ascent uses only natural ingredients, and it has 25 grams of protein for only 110 to 130 calories, depending on the flavor. It's also an excellent source of all essential amino acids." —Tara Collingwood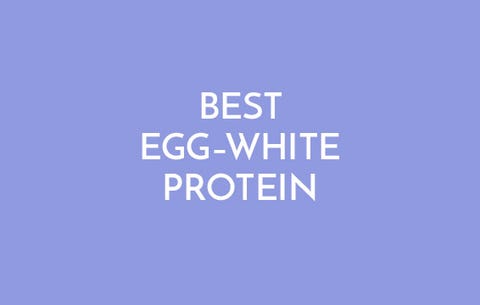 What makes egg-white protein a great pick for shedding pounds is that a single scoop of powder contains about four times the amount of high-quality protein found in an egg, and it also has hefty amounts of essential amino acids and vitamins A, B, and D.
"Egg-white protein is also fat-free, cholesterol-free, and is very low in carbs," says Collingwood. "[It's lactose-free as well, so] some people who have trouble digesting whey protein can tolerate egg-white protein really well."
Here's what the experts say is their go-to brand for egg-white protein powder:
Naked Nutrition Egg White Protein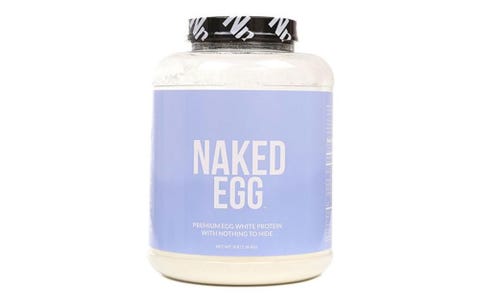 Naked Nutrition
SHOP NOW
"Naked Nutrition uses clean ingredients and non-GMO eggs, and the only other ingredient is sunflower lecithin. It doesn't have any added sweeteners or colors, and it packs 25 grams of protein for 110 calories." —Tara Collingwood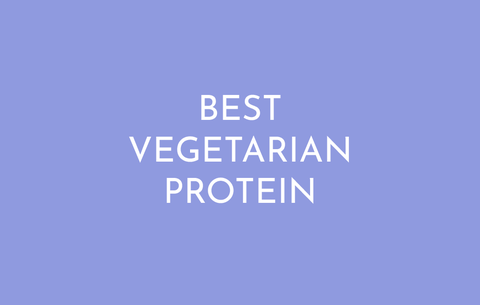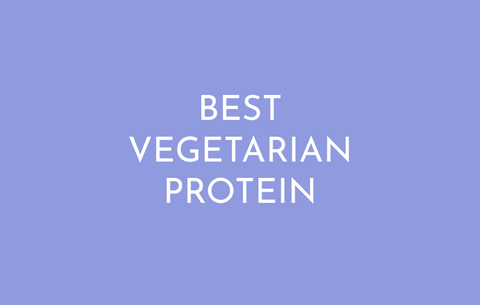 Women's Health
Swearing off animal products doesn't mean you have to miss out on fat-blasting, muscle-building, nutrient-filled protein powder. Whether you're on a strictly plant-based diet or just prefer to stick to greens over meat, there are plenty of natural vegetarian protein options that are made from veggies, soy, hemp, pea protein, brown rice, or any combination of those ingredients.
"The higher fat and fiber content of vegetarian protein powders slows down digestion and absorption, which may be beneficial for a woman looking to lose weight," says Mangieri.
These earthy varieties are favorites among professional dieticians:
VegaOne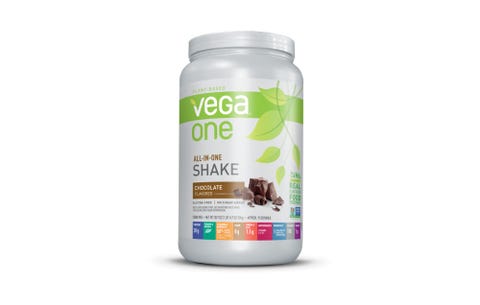 Vega
SHOP NOW
"If you prefer something more animal-friendly, VegaOne is a great option for adding more protein in your diet. Vegans especially can benefit from the extra protein boost, as many vegan-friendly foods lack sufficient amounts of protein. Just one serving offers up 25 grams of protein with no added sugars." —Lisa Moskovitz
Garden of Life Raw Organic Protein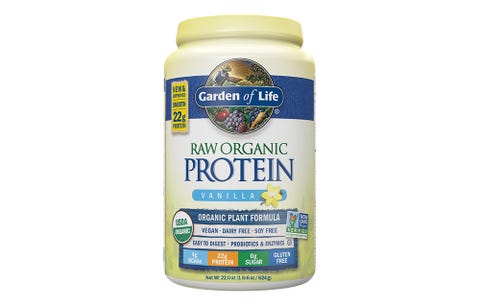 Garden of Life
SHOP NOW
"Garden of Life is a trusted brand, and their plant-based variety of protein powder doesn't have a significant aftertaste like many others do." —Tara Collingwood
Sotru Organic Vegan Protein Shake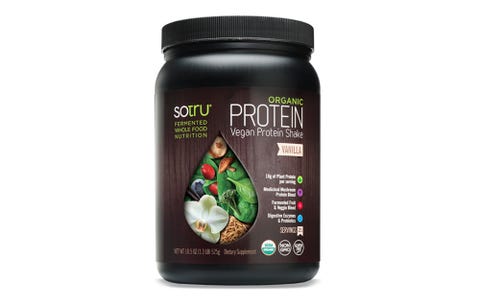 Sotru
SHOP NOW
"This organic fermented protein-and-greens uses brown rice, quinoa, amaranth, and mushroom powder, plus fruit and veggie powder and probiotics. With powders such as these, women can really feel good about the protein they're putting into their bodies. They are healthy, keep your energy stable, and add a boost of much-needed probiotics to keep your tummy happy too." —Lauren Antonucci
Navitas Organics Cacao & Greens Essential Blend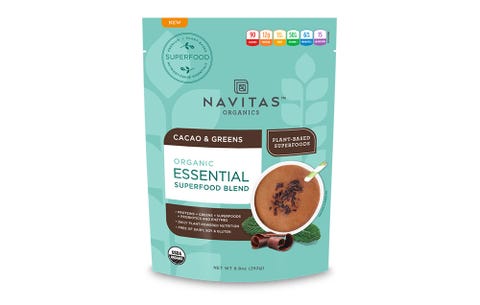 Navitas
SHOP NOW
"This is a great blend that consists of pea, pumpkin seed, sunflower seeds, flax, and hemp. It also has added greens and probiotics, and it's soy-free." —Lauren Antonucci
Source: Read Full Article