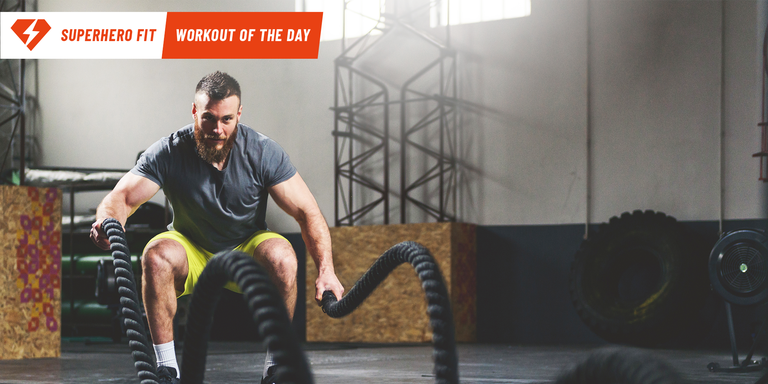 When you're looking to expand your workouts beyond the dull monotony that comes after the thousandth rep of standard presses, curls, and squats, you can wave your boredom goodbye by picking up a heavy rope.
Battle (or battling) ropes offer gym-goers an entirely new dimension for their workouts; the implement can be used to target just about any muscle group for high octane HIIT routines or more calm, measured moves that focus on coordination and balance.
Don Saladino, who trained to Ryan Reynolds, Blake Lively, and Sebastian Stan into superhero shape, told Menshealth.com that battle ropes are some of his favorite nontraditional implements to use in the gym.
One staple of a Saladino battle rope routine is the rope wave with a reverse lunge. "I love this because this is a full body workout with a lot of moving parts," he said. The exercise takes a basic rope standard, the wave, and ramps up the difficulty by adding a reverse lunge.
To perform the move, get a battle rope and make sure its firmly anchored in place. Hold the ends of the rope in each hand with your thumbs parallel, and your feet shoulder-width apart in an athletic stance. Swing your arms up and down in a constant, controlled motion to "wave" the rope, as you simultaneously step back and lower your knee to the ground to lunge, one leg at a time.
If that's too much to handle just starting out, begin with the waves. Get the rhythm for 10 seconds, then perform five lunges for each leg holding the ropes still in your hands.
If you struggle to master the move even after making an adjustment to break it down, Saladino said to keep your focus on your core. "Try to maintain a stable trunk as you move from the shoulders and hips to execute the movements," he advised.
Saladino sticks with the move because of the wide range of muscle groups it can address. "We're getting arms from the waves, legs from the lunges, and dynamic core stability," he said. "I also like prescribing this because there is a heavy cardio component."
Try out the rope waves with lunges for three sets of eight lunge reps for each leg — once you have the form down, of course. If you're mostly focused on mastering the first part of the move, try waving for 20 seconds for three reps, performing eight lunges on each leg with the ropes in your hand as you rest.
If your local gym doesn't have any battle ropes handy, or if you're looking to upgrade your home gym space, check these out.
40 ft. 1.5 in.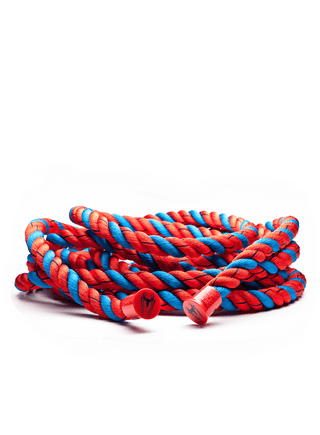 Onnit
Buy Now
50 ft. 2.0 in.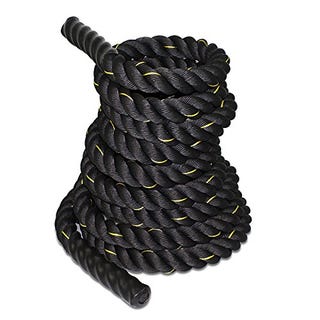 ZENY
Buy Now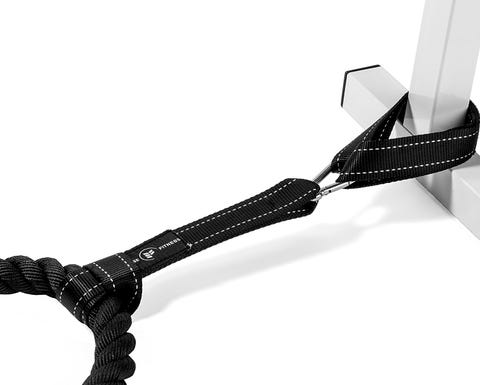 Eclipse Fitness
Buy Now
For more superhero-body building moves, you can check out Saladino's full program.
Source: Read Full Article