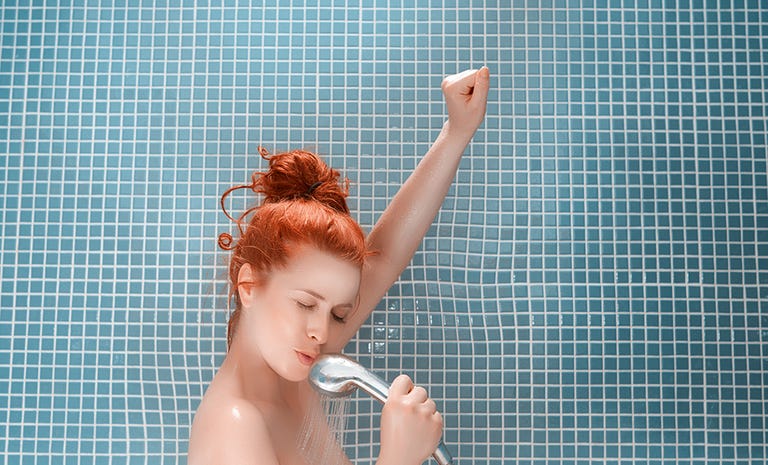 You might not immediately think that showers and vibrators mix (seriously, no orgasm is worth electrocution). But that's why god invented waterproof sex toys. And one of my favorite options? Waterproof vibrators.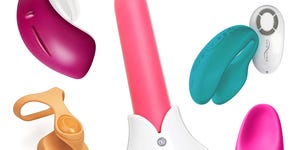 They're especially great for anyone who loves getting busy (with a partner or alone) in a bath, pool, or jacuzzi. Considering most experts would advise against having penetrative sex in the water, using a waterproof vibrator for those blissful underwater orgasms is a great option (trust us, your vagina will thank you).
Without any further ado, here are the seven best waterproof vibrators out there—for the shower or bath, pool or jacuzzi, with a partner or without—guaranteed to withstand all kinds of wetness.
We Vibe Tango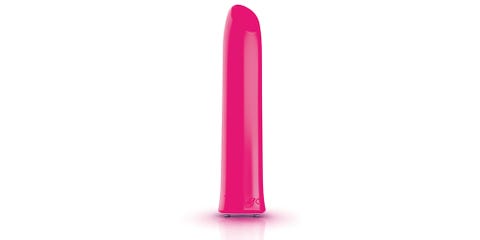 Courtesy of WeVibe
$80, adamandeve.com
Buy It
This little bullet vibe is no bigger than a tube of lipstick, but packs some major power. It features a narrow tip, which is great for targeting different erogenous zones (think nipples, clit, you name it.) Plus, this compact waterproof vibrator is easy to stow undetected in your suitcase—making it the perfect thing to pack for that next romantic vacay.
Iroha Plus Kushi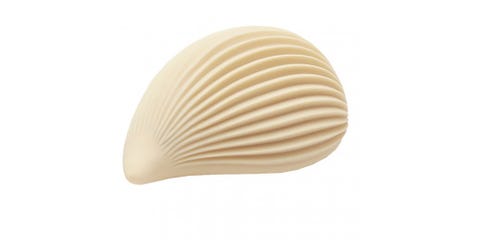 Courtesy of Babeland
$140, babeland.com
Buy It
Is it a decorative seashell? A soap tray? Nope, it's an awesome waterproof vibrator! The Iroha Plus Kushi is part of the brand's new line of totally waterproof sex toys—all designed to resemble some kind of animal (the Kushi is actually inspired by a hedgehog, but we're sticking with seashell—much more on-theme.) This model includes strategic ridges, meant to facilitate all kinds of unique pleasure. Plus with an hour-long battery life, you're set for plenty of shower-time fun.
Eva II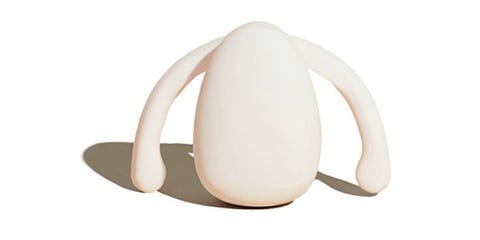 Courtesy of Dame Products
$135, babeland.com
Buy It
This second-generation version of the popular Eva by Dame Products is the perfect go-anywhere waterproof vibrator. Its little "wings" tuck under the labia, so it stays neatly in place for hands-free fun during penetrative sex, or during a masturbation sesh. And, of course, thanks to its waterproof design, it's made for getting off while sudsing up.
LELO Smart Wand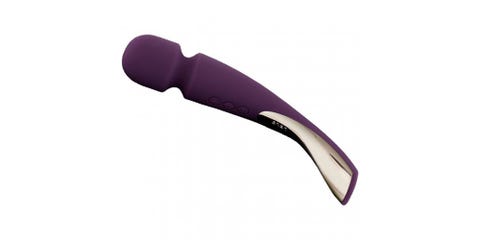 Courtesy of Babeland
$169, babeland.com
Buy It
Wand fan? There's a waterproof option for you, too! Try the LELO smart wand, which turns on the moment it comes in contact with your body (kind of like your super-horny high school boyfriend), thanks to its SenseTouch Technology. And the vibes get stronger the more pressure you apply.
Minna Limon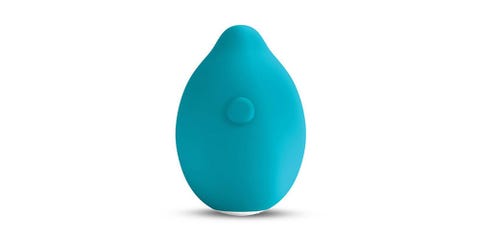 Courtesy of Minna
$119, minnalife.com
Buy It
At first glance, this palm-sized sex toy may look like a bath bomb or fancy bar of soap sitting in your shower. But it's actually a totally waterproof vibrator that gets more intense the harder you squeeze it. This minimalist toy is great for solo play and couples alike.
We-Vibe Nova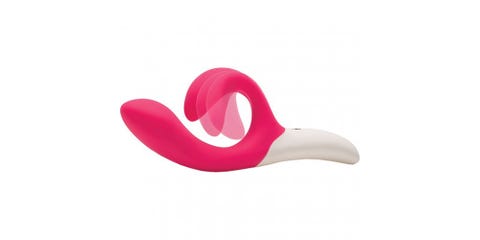 Courtesy of WeVibe
$149, babeland.com
Buy It
If you're a fan of rabbit-style vibes, you're in luck: We-Vibe has created one that's completely waterproof. Bring this toy into your steamy routine for a good, clean blended orgasm. (Read this We-Vibe Nova review if you need more convincing why this one's a solid splurge.)
I Rub My Duckie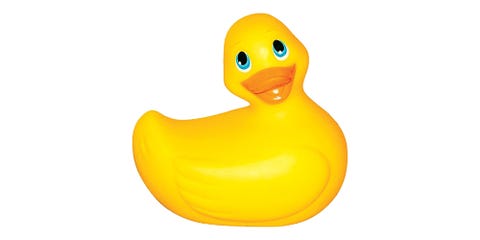 Courtesy of Amazon
$23, amazon.com
Buy It
Okay, this vibrator is just fun. This seemingly innocent rubber duckie has a secret button on the back, which makes it buzz to life—with three different speeds to choose from. This rubber duck will truly make bath time much more fun.
Source: Read Full Article