Two new studies conclude with the same old messages — women are less likely than men to receive guideline-directed care for acute chest pain and are at higher risk for poor outcomes after bypass surgery.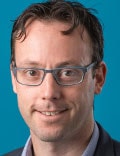 Dr Dion Stub
In one report looking at evaluation of acute chest pain, women were less likely to receive analgesia, 12-lead electrocardiogram, or review by emergency department (ED) clinicians within target times, said Dion Stub, MBBS, PhD, of The Alfred Hospital, Melbourne, Australia. Stub is the principal investigator of the study, published online March 6 in the Journal of the American College of Cardiology.
There were also "concerning signals which align with Australian and international studies that mortality was higher for women diagnosed with ST-segment elevation myocardial infarction," Stub told theheart.org | Medscape Cardiology.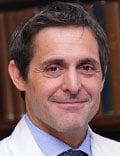 Dr Mario Gaudino
The second study, looking at outcomes after coronary artery bypass grafting (CABG), published online March 1 in JAMA Surgery, "reinforced what we've known known for decades," said lead author Mario Gaudino, MD, PhD of Weill Cornell Medicine in New York City. Operative mortality was significantly higher among women than men, as was a composite of mortality and other adverse outcomes.
"I was hoping to find something different," Gaudino told theheart.org | Medscape Cardiology. "The surgical community would like to believe that with the overall improvement in surgical techniques the gap in outcome between the sexes would just disappear. Unfortunately, that's not the case."
"Substantial" Care Differences
To assess sex differences in care for chest pain from emergency medical service (EMS) contact through discharge, Stub and colleagues analyzed data from 256,901 adults (mean age, 61.6 years; 50.3% women) attended by EMS for acute undifferentiated chest pain in Victoria, Australia, from 2015 to 2019.
Age-standardized incidence rates were somewhat higher for women compared with men, at 1191 vs 1135 per 100,000 person-years.
However, in multivariable models, women were less likely than men to receive guideline-directed care across most care measures, including transport to the hospital, prehospital aspirin or analgesia administration, 12-lead electrocardiogram, intravenous cannula insertion, and off-load from EMS or review by ED clinicians within target times.
Women with acute coronary syndrome also were less likely to undergo angiography or be admitted to a cardiac or intensive care unit.
In addition, 30-day and long-term mortality was higher for women diagnosed with ST-segment elevation myocardial infarction.
"Substantial differences in care are present across the spectrum of acute chest pain management from first contact through to hospital discharge," the authors conclude.
"Strategies to reduce these differences should be strongly considered by clinicians and health policymakers," Stub said.
In an editorial that accompanies the article, John E. Brush Jr, MD, of Sentara Healthcare and East Virginia Medical School, Norfolk, Virginia, reiterates the message. "Prompt diagnosis, timely ECGs, and early treatment should be a top priority for all patients with undifferentiated chest pain, including women," he writes.
Words Matter
Martha Gulati, MD, president of the American Society for Preventive Cardiology and director of preventive cardiology at the Smidt Heart Institute at Cedars-Sinai Medical Center in Los Angeles, California, commented on the study from the US perspective. Gulati chaired the committee that put together the "2021 AHA/ACC/ASE/CHEST/SAEM/SCCT/SCMR Guideline for the Evaluation and Diagnosis of Chest Pain."
"In the guidelines, we point out a couple of unique things that are specific to women," Gulati told theheart.org | Medscape Cardiology. "We make a Class I recommendation that when a woman says she is experiencing chest discomfort, we recognize that she is at risk for underdiagnosis, and potential cardiac causes should always be considered.
"Somehow we recognize when men present with chest pain that we must make sure their hearts are okay," she said. "On the other hand, many women don't get an EKG or a cardiac consultation."
Furthermore, contrary to popular belief that women having an MI often don't present with chest pain, "the contemporary literature says 90% of women and 90% of men experience chest pain," she noted. "The difference is that women often have three or more accompanying symptoms, such as nausea and shortness of breath, and chest pain may be mixed in there.
"Physicians should obtain a history that emphasizes those accompanying symptoms, which are much more common in women who are experiencing a cardiac event.
"The last thing that applies strongly to women is the idea that words matter," Gulati said. "We often say that women present 'atypically,' and by that we mainly mean the cause is noncardiac. So, we say in the guideline that 'noncardiac is in, and atypical is out,' because atypical is a misleading descriptor of chest pain."
Similar Concerns in Canada
Sex-based heart care differences are similar in Canada, said Colleen M. Norris, PhD (epidemiology), professor, associate dean of research, faculty of nursing, and UA Cavarzan chair in mature women's health research, Women and Children's Health Research Institute at the University of Alberta in Edmonton, Canada.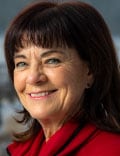 Dr Colleen M. Norris
Norris contributed to a new Canadian Heart and Stroke Foundation report, "System failure: Healthcare inequities continue to leave women's heart and brain health behind," published on February 1. She highlighted the following key points for theheart.org | Medscape Cardiology:
There is a persistent lack of awareness and understanding around women's heart and brain health, with two thirds of participants in clinical trials having been men. Many tests and guidelines for treatments for heart conditions were developed and tested on men and fail to address the women's unique needs.

Women face distinct risk factors for heart disease at different points in their lives.

Women experience different signs and symptoms of heart attacks and women are more likely to describe three or more other symptoms when having a myocardial infarction.

Women are more likely to experience certain types of heart conditions compared with men, including spontaneous coronary artery dissection, microvascular disease, coronary artery spasm, myocardial infarction with nonobstructed coronaries, and Takotsubo cardiomyopathies.
"We do not as yet have evidence on how to diagnose or treat these conditions," Norris said.
For her team's recently published survey of female-specific cardiovascular protocols in Canadian EDs, Norris and colleagues invited 450 healthcare sites to respond. Among the 282 that did respond, only one ED reported that it has integrated a female-specific assessment pathway into clinical care.
Higher Mortality After CABG
Gaudino's study of CABG outcome trends provides further bad news for women. The team analyzed data on 1,297,204 patients (mean age, 66 years; 24.5% women) in the Adult Cardiac Surgery Database of the Society of Thoracic Surgeons who underwent primary isolated coronary artery bypass grafting surgery from 2011 to 2020.
The main outcome was operative mortality, and the secondary outcome was a composite of operative mortality and morbidity, including operative mortality, stroke, kidney failure, reoperation, deep sternal wound infection, prolonged mechanical ventilation, and prolonged hospital stay.
Women had a higher unadjusted operative mortality compared with men (2.8% vs 1.7%, P < .001) and an overall unadjusted incidence of the secondary outcome (22.9% vs 16.7%, P < .001).
The attributable risk of female sex for operative mortality varied from 1.28 in 2011 to 1.41 in 2020 — a nonsignificant change.
Similarly, the attributable risk for the composite of operative mortality and morbidity was 1.08 in both 2011 and 2020.
"Women remain at significantly higher risk for adverse outcomes following coronary artery bypass grafting and no significant improvement has been seen over the course of the last decade," the authors conclude.
"We don't have enough information to understand what happened in women," Gaudino said. "We understand very well what happened in men and so we treat the women as if they were men. But this is not working. I hope this paper will be a wake-up call for all my friends and colleagues who take care of women with heart disease to understand that we need really to generate better data on women."
To that end, his team launched ROMA Women, the first cardiac surgery trial to include women only. The study will test whether multiple arterial grafting improves clinical outcomes and quality of life compared with single arterial grafts.
Commenting on the CABG study, Sherry L. Grace, PhD, professor in the Temerty Faculty of Medicine, University of Toronto, said "It's discouraging that men's outcomes are improving over time, but women's are not — and so consistently year after year."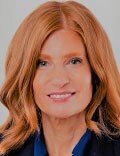 Dr Sherry L. Grace
"Along with data showing the same issues for PCI [percutaneous coronary intervention] and for late outcomes for both revascularization procedures, I do think this reminds us we need to refer women to cardiac rehab before they leave the hospital for their revascularization and get them started as early as possible," as soon as 4 to 6 weeks post-CABG, she told theheart.org | Medscape Cardiology.
"That way," she said, "clinical issues could be picked up more readily, and secondary prevention implementation optimized to mitigate this excess risk."
In a related editorial, Brittany A. Zwischenberger, MD, MHSc of Duke University Medical Center, Durham, North Carolina, and Jennifer S. Lawton, MD, Johns Hopkins University, Baltimore, Maryland, write, "Remarkably, women had significantly higher operative mortality (and operative mortality and morbidity) every single year of the study."
"The study by Gaudino et al should be regarded as an exploding flare in the sky for all clinicians who care for women," they conclude. "Our collective experience highlights that there is an immediate need for a comprehensive and intentional approach to improve morbidity and mortality in women undergoing CABG."
The chest pain study was supported by Ambulance Victoria and Alfred Health. No relevant financial relationships were reported. The CABG study had no external funding, and no relevant financial relationships were reported.
J Am Coll Cardiol. 2023;81:933-945, 946-948. Abstract, Editorial
JAMA Surg. Published online March 1, 2023. Abstract, Editorial
Follow Marilynn Larkin on Twitter: @MarilynnL. For more from the heart.org | Medscape Cardiology, follow us on Twitter and Facebook.
Source: Read Full Article