In a recent article published in the eClinicalMedicine Journal, researchers performed a systematic review to estimate the impact of three main alcohol control policies, alcohol taxation, minimum unit pricing (MUP), and restricted temporal availability on alcohol consumption levels.
Additionally, they reviewed and summarized all available evidence on alcohol policy effects and their differential impact across sociodemographic groups stratified by gender, socioeconomic status (SES), and race/ethnicity.
Study: Reducing alcohol use through alcohol control policies in the general population and population subgroups: a systematic review and meta-analysis. Image Credit: monticello/Shutterstock.com
Background
Despite their well-recognized effectiveness, meta-analyses on the impact of key alcohol control policies on alcohol use based on real-world evidence are surprisingly sparse.
Moreover, while a few reviews have quantified the association between alcohol policies and overall alcohol consumption, none have systematically examined the differential impact of alcohol control policies by sociodemographic factors such as gender, SES, and race/ethnicity, uncovering a wide research gap and negligence of such subgroup effects.
Nonetheless, the differential impact of these alcohol policies on women and men, people belonging to different SES or race/ethnicity remains unclear. Thus, more research is warranted to address these crucial questions.
About this study
In the present study, researchers performed intensive searches on databases like Web of Science, Embase, and EconLit, to name a few, to identify reports/reviews published between 2000 and 2022 on newly introduced or changed alcohol policies and presented a systematic quantification of those studies.
They also presented the qualitative summary for each policy for the general population and other population subsets for results on alcohol consumption patterns. The team used random-effects meta-analyses to combine data and the Newcastle–Ottawa Scale to assess the risk of bias.
The team determined the relative change in alcohol consumption levels following each policy intervention as a percentage (%) change. In the quantitative summary, the authors delineated between studies that tested the immediate (within one year) policy effect on alcohol consumption and those that examined alcohol consumption change in the long term, i.e., beyond the first year of policy implementation.
In qualitative summary, the team presented cross-beverage policy effects, i.e., the effects of a beverage-specific policy on the consumption of beverages not targeted by that policy.
For the summation of the effect sizes for different policies, the authors ascertained comparability across studies for which they applied the following transformations:
i) For reports on alcohol taxation, tax changes reflected the % change in the excise tax.
ii) In reports evaluating tax elasticities, rescaled elasticity estimates reflected a 10% tax increase.
iii) For reports evaluating MUP policy effects, they calculated the price of 10g pure alcohol in international dollars (Int$).
Assuming that policy effects on alcohol consumption were bi-directional, the researchers combined studies evaluating the effects of restricting temporal alcohol availability with those examining liberalization.
For instance, liberalizing Sunday sales led to an equal absolute but inverse alteration in alcohol consumption compared to a Sunday sales ban.
Results
Though the researchers identified 1,887 research reports via literature search, only 36 met the study inclusion criteria. These studies encompassed >25 policy interventions from across 14 countries.
The number of studies that used longitudinal, repeated cross-sectional, cross-sectional, or mixed study designs were eight, eight, one, and one, respectively.
All three policies contributed to decreased alcohol consumption levels and subsequent harm. For example, introducing an MUP of ~ 0.90Int$/10 g of pure alcohol or raising the alcohol excise taxes by twice on average reduced alcohol consumption levels by 10% within the same year and much higher reductions in low-income vs. more affluent groups.
Likewise, limiting the temporal availability of alcohol by one day a week (e.g., Sundays) also decreased alcohol consumption, though to a lesser extent than pricing policies.
As expected, modulating the pricing policies, especially for the most affordable alcohol, resulted in the highest reduction in alcohol consumption, while the evidence was inconclusive for other sociodemographic factors. Notably, the basis of these findings is data from a limited number of studies (n = 9).
Conclusions
The authors recommended that policymakers systematically evaluate alcohol control policies concerning their potential contribution to mitigating health inequalities.
Moreover, they should address alcohol-related health/social inequities by implementing upstream policies that target their underlying causes.
Evidence-based implementation of alcohol policies could be immensely effective, leading to an immediate and marked reduction in population-level consumption, surpassing all sociodemographic barriers. However, policymakers will have to continually monitor their relevance over time to sustain this reduction in consumption in the long term, which is often challenging to attain.
As per capita alcohol consumption levels would decrease, that would prevent thousands of alcohol-related premature deaths globally.
Journal reference:
Kilian, C., Lemp, J.M., Llamosas-Falcón, L., Carr, T., Ye, Y., Kerr, W.C., Mulia, N., Puka, K., Lasserre, A.M., Bright, S., Rehm, J. & Probst, C. (2023) Reducing alcohol use through alcohol control policies in the general population and population subgroups: a systematic review and meta-analysis. EclinicalMedicine. doi: 10.1016/j.eclinm.2023.101996. https://www.thelancet.com/journals/eclinm/article/PIIS2589-5370(23)00173-6/fulltext
Posted in: Medical Science News | Medical Research News | Medical Condition News | Miscellaneous News
Tags: Alcohol, Public Health, Research, Taxation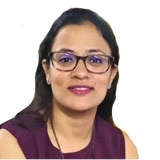 Written by
Neha Mathur
Neha is a digital marketing professional based in Gurugram, India. She has a Master's degree from the University of Rajasthan with a specialization in Biotechnology in 2008. She has experience in pre-clinical research as part of her research project in The Department of Toxicology at the prestigious Central Drug Research Institute (CDRI), Lucknow, India. She also holds a certification in C++ programming.
Source: Read Full Article