The emergence of the severe acute respiratory syndrome coronavirus 2 (SARS-CoV-2), the virus responsible for the coronavirus disease 2019 (COVID-19) pandemic, led to the screening of many wild animals to determine the exact origin of the virus.
More recently, researchers have identified a second zoonotic virus, monkeypox, which has been circulating in 21 non-African countries where it is normally endemic. The monkeypox virus, along with SARS-CoV-2, is a global threat to public health; therefore, identifying the origin of this virus is of significant importance.
Study: Appearance and re-appearance of zoonotic disease during the pandemic period: Long-term monitoring and analysis of zoonosis is crucial to confirm the animal origin of SARS-CoV-2 and monkeypox virus. Image Credit: Anukul / Shutterstock.com
Background
Some of the most recent zoonotic viruses to cause endemics over the past several decades include the Hantavirus, Ebola virus, Chikungunya, Avian influenza, Dengue, Japanese encephalitis, Nipah virus, Viral hepatitis, SARS-CoV, the Middle East respiratory syndrome coronavirus (MERS-CoV), and, more recently, SARS-CoV-2. Unfortunately, the main reservoirs for most of these viruses remain largely unknown.
Knowledge of zoonotic reservoirs is important, as it can help to prevent future disease outbreaks. In addition, intermediate hosts also play an important role in the transmission of zoonotic viruses from the main host to others.
Domestic animals are most often intermediate hosts that also suffer from the disease. Therefore, understanding the primary zoonotic host, as well as the intermediate host, is required to effectively control both pandemics and epidemics.
A new study published in Veterinary Quarterly aimed to identify the main host, intermediate hosts, as well as other animal reservoirs for both SARS-CoV-2 and the monkeypox virus.
Origin of viral outbreaks
Out of the 320,000 viruses known to infect mammals, only 200 can infect humans. Wild animals such as civets, pangolins, and bats are known reservoirs of several deadly viruses.
Among these animals, bats comprise up to 25% of the mammalian species globally and are known to be the natural reservoirs for filoviruses, Hendraparamyxoviruses, SARS-like coronaviruses, and Nipah viruses. However, the reason why bats attract more viruses that are capable of infecting humans remains unknown.
The current COVID-19 pandemic was reported to start from a wholesale animal market that was located in Wuhan, China. These wet markets sell various live wild animals that are kept in cages where the pathogen transfer from animals to humans can occur rapidly. Similarly, SARS-CoV was also reported to emerge from a wet market located in the Guangdong province of China.
Origin of SARS-CoV-2
The exact origin of SARS-CoV-2 remains unclear. Researchers have reported either bats or pangolins to be potential reservoirs; however, some scientists also reported that SARS-CoV-2 could have emerged from the recombination of coronaviruses from both pangolins and bats.
Minks, hamsters, and North American deer mice have also been identified as additional hosts of SARS-CoV-2. Further research is still needed to determine the actual natural reservoir of this virus.
Origin of monkeypox virus
Monkeypox is a zoonotic disease that most commonly occurs in the densely forested regions of Africa. Monkeys are the most notable host of the virus, while other hosts include rodents, chimpanzees, and prairie dogs.
Despite the knowledge of these intermediate reservoirs, further research is needed to fully understand the zoonotic origins of this disease.
Monitoring SARS-CoV-2 and monkeypox virus
The regions from where both SARS-CoV and SARS-CoV-2 originated are densely populated, which can aid in the transfer of new viral diseases from wild animals to humans. Additionally, the consequences of climate change and biodiversity loss can also increase future interspecies disease transmission. Therefore, health authorities in these regions need to be more attentive to prevent future disease outbreaks.
Scientific monitoring of zoonoses is also required to avoid another pandemic originating from the Asian wet markets. A multi-national Asia Pacific task force for monitoring zoonosis, for example, can assist in investigating the origin and transmission of SARS-CoV-2, as well as prevent future zoonotic outbreaks.
The systemic monitoring of the zoonotic progress of the monkeypox virus from regions of Central and West Africa is also required, along with long-term monitoring of spillover event frequency.
Conclusions
The identification of natural reservoirs of viruses, along with their intermediate hosts, is the best way to prevent the future appearance and re-appearance of zoonoses. Drug and vaccine development against these viruses must also be strengthened, in addition to gaining insights into the pathogenesis of these diseases. In this regard, healthcare authorities and policymakers should also be vigilant in order to prevent the emergence of new zoonotic viruses that can lead to severe disease outbreaks.
Journal reference:
Chakraborty, C., Bhattacharya, M., Nandi, S. S., et al. (2022). Appearance and re-appearance of zoonotic disease during the pandemic period: Long-term monitoring and analysis of zoonosis is crucial to confirm the animal origin of SARS-CoV-2 and monkeypox virus. Veterinary Quarterly. doi:10.1080/01652176.2022.2086718.
Posted in: Medical Science News | Medical Research News | Disease/Infection News
Tags: Avian Influenza, Chikungunya, Climate Change, Coronavirus, Coronavirus Disease COVID-19, covid-19, Encephalitis, Frequency, Hantavirus, Healthcare, Hepatitis, Influenza, Japanese Encephalitis, MERS-CoV, Monkeypox, Nipah Virus, Pandemic, Pathogen, Public Health, Research, Respiratory, SARS, SARS-CoV-2, Severe Acute Respiratory, Severe Acute Respiratory Syndrome, Syndrome, Vaccine, Veterinary, Virus, Zoonosis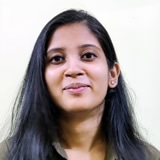 Written by
Suchandrima Bhowmik
Suchandrima has a Bachelor of Science (B.Sc.) degree in Microbiology and a Master of Science (M.Sc.) degree in Microbiology from the University of Calcutta, India. The study of health and diseases was always very important to her. In addition to Microbiology, she also gained extensive knowledge in Biochemistry, Immunology, Medical Microbiology, Metabolism, and Biotechnology as part of her master's degree.
Source: Read Full Article