In a recent study published in the Scientific Reports Journal, researchers from Japan conducted a longitudinal study investigating the association between white blood cell count and hypercholesteremia related to low-density lipoprotein (LDL).
Study: Elevation in white blood cell count and development of hyper LDL cholesterolemia. Image Credit: DaiYim/Shutterstock.com
Background
Cardiovascular disease continues to be one of the leading causes of death worldwide, and lifestyle factors such as reduced physical activity, unhealthy diet, and smoking, as well as metabolic profiles such as hypertension, dyslipidemia, diabetes, and obesity, are increasing the risk of cardiovascular disease.
High LDL levels are an established risk factor for cardiovascular disease, with genetic factors, gender, age, sedentary habits, and an increased intake of trans fats contributing to elevated LDL levels. Furthermore, although the nature of the association remains unclear, recent epidemiological research has indicated that white blood cell count is associated with hyper-LDL cholesterolemia.
About the study
In the present study, the researchers conducted a longitudinal retrospective analysis of cohorts comprising representatives of the population of Iki City, Nagasaki Prefecture in Japan. Blood samples were collected for baseline measurements, such as the white blood cell count, conducted through an automatic blood cell calculator.
The leucocyte count was used to categorize the participants into quartiles. At the same time, plasma glucose levels, high-density lipoprotein (HDL), LDL cholesterol, and triglyceride levels in the serum were measured enzymatically.
High-performance liquid chromatography (HPLC) was used to estimate the hemoglobin A1C (HbA1C) levels, and the fasting and non-fasting glucose concentrations were used to confirm diabetes. A standardized questionnaire gathered information on alcohol intake, smoking, daily activity levels, exercise, and regular medications.
Individuals who had a baseline count of hundred cigarettes smoked or had smoked for six months or more continuously were categorized as current smokers, while those who consumed alcohol were classified as daily drinkers or others.
Body mass index (BMI) was calculated after body weight and height measurements were obtained, and individuals with a BMI of greater than 25 kg/m2 were categorized as obese. Two blood pressure measurements were obtained using an aneroid and an automatic sphygmomanometer, and hypertension was defined based on an average of those two blood pressure readings or the use of medications to lower blood pressure.
The measured outcome was the elevation in LDL-cholesterol levels or the requirement for medications to lower LDL cholesterol levels during the follow-up period of 4.6 years on average.
Results
The results reported that a higher leukocyte count was associated with an increased incidence of hyper-LDL cholesterolemia, with 698 participants developing hyper-LDL cholesterolemia by the last follow-up and the number of participants with hyper-LDL cholesterolemia increasing across the quartiles.
Furthermore, even after accounting for alcohol consumption, gender, age, smoking, diabetes, hypertension, obesity, and exercise, the association between white blood cell count and hyper-LDL cholesterolemia remained statistically significant for the Japanese population.
Although smoking is generally associated with high white blood cell count, the multivariable analysis indicated that the association between hyper-LDL cholesterolemia and white blood cell count was independent of all confounding factors, including smoking.
Although the mechanisms behind this association remain unclear, the researchers proposed a hypothesis that increased leukocyte count indicates inflammation in the adipose tissue due to visceral fat accumulation, which has also been linked to insulin resistance.
The LDL-cholesterol levels have been seen to increase in association with insulin resistance through precursors such as very-low-density lipoprotein and lower lipoprotein lipase activity.
Hormone-sensitive lipase has been inhibited in adipose tissue due to hyperinsulinemia, with the level of free fatty acids increasing in hepatocytes. Elevated free fatty acids decrease apo B degradation in hepatocytes. Furthermore, through the degradation of LDL receptors, insulin resistance also increases the levels of circulating LDL.
Conclusions
The study examined the association between white blood cell count and hyper-LDL cholesterolemia among the Japanese population.
Overall, the findings indicated that even after accounting for medical and lifestyle-associated factors such as smoking, gender, age, alcohol consumption, obesity, hypertension, diabetes, and exercise levels, the association between elevated white blood cell count and hyper-LDL cholesterolemia remained statistically significant.
The authors suggested that apart from the management of the traditional risk factors, managing the white blood cell count could help prevent hyper-LDL cholesterolemia and future cardiovascular events.
Journal reference:
Okutsu, S. et al. (2023) "Elevation in white blood cell count and development of hyper LDL cholesterolemia", Scientific Reports, 13(1). doi: 10.1038/s41598-023-35436-6. https://www.nature.com/articles/s41598-023-35436-6
Posted in: Medical Science News | Medical Research News | Medical Condition News | Healthcare News
Tags: Adipose, Alcohol, Blood, Blood Pressure, Body Mass Index, Cardiovascular Disease, Cell, Cholesterol, Chromatography, Diabetes, Diet, Dyslipidemia, Exercise, Fasting, Fatty Acids, Genetic, Glucose, HbA1c, Hemoglobin, Hormone, Hyperinsulinemia, Inflammation, Insulin, Insulin Resistance, Leukocyte, Lipase, Lipoprotein, Liquid Chromatography, Obesity, Physical Activity, Research, Smoking, Triglyceride, White Blood Cell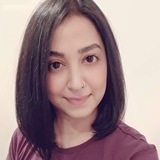 Written by
Dr. Chinta Sidharthan
Chinta Sidharthan is a writer based in Bangalore, India. Her academic background is in evolutionary biology and genetics, and she has extensive experience in scientific research, teaching, science writing, and herpetology. Chinta holds a Ph.D. in evolutionary biology from the Indian Institute of Science and is passionate about science education, writing, animals, wildlife, and conservation. For her doctoral research, she explored the origins and diversification of blindsnakes in India, as a part of which she did extensive fieldwork in the jungles of southern India. She has received the Canadian Governor General's bronze medal and Bangalore University gold medal for academic excellence and published her research in high-impact journals.
Source: Read Full Article