Older people with high levels of stress are nearly 40% more likely to have cognitive impairment than those with low stress, a new study shows.
Individuals with elevated stress levels also had higher rates of diabetes, hypertension, and other cardiovascular disease (CVD) risk factors. But even after controlling for those risk factors, stress remained an independent predictor of cognitive decline.
The national cohort study showed that the association between stress and cognition was similar between Black and White individuals and that those with controlled stress were less likely to have cognitive impairment than those with uncontrolled or new stress.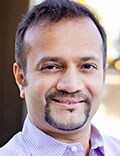 Dr Ambar Kulshreshtha
"We have known for a while that excess levels of stress can be harmful for the human body and the heart, but we are now adding more evidence that excess levels of stress can be harmful for cognition," lead investigator Ambar Kulshreshtha, MD, PhD, associate professor of family and preventive medicine and epidemiology at Emory University, Atlanta, Georgia, told Medscape Medical News. "We were able to see that regardless of race or gender, stress is bad."
The findings were published online March 7 in JAMA Network Open.
Independent Risk Factor
For the study, investigators analyzed data from the Reasons for Geographic and Racial Differences in Stroke (REGARDS) study, a national population-based cohort of Black and White participants aged 45 years or older, sampled from the US population.
Participants completed a questionnaire designed to evaluate stress levels when they were enrolled in the study between 2003–2007 and again about 11 years after enrollment.
Of the 24,448 participants (41.6% Black) in the study, 22.9% reported elevated stress levels.
Those with high stress were more likely to be younger, female, Black, smokers, and have a higher body mass index and less likely to have a college degree and to be physically active. They also had a lower family income and were more likely to have cardiovascular disease risk factors, such as hypertension, diabetes, and dyslipidemia.
Participants with elevated levels of perceived stress were 37% more likely to have poor cognition after adjustment for sociodemographic variables, cardiovascular risk factors, and depression (aOR, 1.37; 95% CI, 1.22 – 1.53).
There was no significant difference between Black and White participants.
Damaging Consequences
Researchers also found a dose-response relationship, with the greatest cognitive decline found in people who reported high stress at both time points and those who had new stress at follow up (aOR, 1.16; 95% CI, 0.92 – 1.45) compared to those with resolved stress (aOR, 1.03; 95% CI, 0.81 – 1.32) or no stress (aOR, 0.81; 95% CI, 0.68 – 0.97).
A change in perceived stress by 1 unit was associated with 4% increased risk of cognitive impairment after adjusting for sociodemographic variables, CVD risk factors, lifestyle factors, and depressive symptoms (aOR, 1.04; 95% CI, 1.02 – 1.06).
Although the study didn't reveal the mechanisms that might link stress and cognition, it does point to stress as a potentially modifiable risk factor for cognitive decline, Kulshreshtha said
"One in three of my patients have had to deal with extra levels of stress and anxiety over the past few years," said Kulshreshtha. "We as clinicians are aware that stress can have damaging consequences to the heart and other organs, and when we see patients who have these complaints, especially elderly patients, we should spend some time asking people about their stress and how they are managing it."
Additional Screening
Commenting on the findings for Medscape Medical News, Gregory Day, MD, a neurologist at the Mayo Clinic in Florida, Jacksonville, Florida, said that the findings help fill a void in the research about stress and cognition.
"It's a potentially important association that's easy for us to miss in clinical practice," said Day, who is also a fellow with the American Academy of Neurology and was not a part of the study. "It's one of those things that we can all recognize impacts health, but we have very few large, well thought out studies that give us the data we need to inform its place in clinical decision making."
In addition to its large sample size, the overrepresentation of diverse populations is a strength of the study and a contribution to the field, Day said.
"One question they don't directly ask is, is this association maybe due to some differences in stress? And the answer from the paper is probably not, because it looks like when we control for these things, we don't see big differences incident risk factors between race," he added.
The findings also point to the need for clinicians, especially primary care physicians, to screen patients for stress during routine examinations.
"Every visit is an opportunity to screen for risk factors that are going to set people up for future brain health," Day said. "In addition to screening for all of these other risk factors for brain health, maybe it's worth including some more global assessment of stress in a standard screener."
The study was funded by the National Institute of Neurological Disorders and Stroke, the National Institutes of Health, and the National Institute on Aging. Kulshreshtha and Day report no relevant financial relationships.
JAMA Netw Open. Published online March 7, 2023. Full text
Kelli Whitlock Burton is a reporter for Medscape Medical News covering psychiatry and neurology.
For more Medscape Psychiatry news, join us on Facebook and Twitter.
Source: Read Full Article