Editor's note: Find the latest COVID-19 news and guidance in Medscape's Coronavirus Resource Center.
Tixagevimab copackaged with cilgavimab (Evusheld) is a safe and effective preexposure prophylaxis (PrEP) in patients undergoing B-cell-depleting therapies who have poor immune response to COVID-19 vaccination and are at high risk for serious COVID-19 illness, a small, single-site study suggests.
Evusheld, the only COVID-19 PrEP option available, has Emergency Use Authorization (EUA) from the Food and Drug Administration for treatment of immunocompromised patients who may not respond sufficiently to COVID-19 vaccination and patients who've had a severe adverse reaction to COVID-19 vaccination.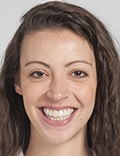 Dr Cassandra Calabrese
"We report the largest real-world experience of Evusheld in this population, and our findings are encouraging," lead study author Cassandra Calabrese, DO, rheumatologist and infectious disease specialist at Cleveland Clinic, said in an interview.
"Of 412 patients who received Evusheld, 12 [2.9%] developed breakthrough COVID-19, with 11 having mild courses and 1 who required hospitalization but recovered," she added.
"Our data suggest that Evusheld PrEP, in combination with aggressive outpatient treatment of COVID-19, is likely effective in lowering risk of severe COVID in this vulnerable group.
"Practitioners who care for patients with immune-mediated inflammatory diseases should triage high-risk patients for Evusheld as well as rapid diagnosis and aggressive outpatient therapy if infected," Calabrese advised.
For the study, Calabrese and colleagues at Cleveland Clinic searched the health care system pharmacy records for patients with immune‐mediated inflammatory diseases (IMIDs) or inborn errors of humoral immunity (IEI) who met the criteria to receive Evusheld. The researchers included patients on B-cell-depleting therapies or with humoral IEI who had received at least one dose of Evusheld and were later diagnosed with COVID-19, and they excluded those treated with B-cell-depleting therapies for cancer.
EVUSHELD Was Well Tolerated
After extracting data on COVID-19 infection, vaccination status, and outcomes, they found that, between Jan. 18 and May 28, 2022, 412 patients with IMIDs or humoral IEI received Evusheld. No deaths occurred among these patients and, overall, they tolerated the medication well.
All 12 patients who experienced breakthrough COVID-19 infection were treated with B-cell-depleting therapies. Among the 12 patients:
Six patients developed infection 13-84 (median 19) days after receiving 150 mg/150 mg tixagevimab/cilgavimab.

Six patients developed infection 19-72 (median of 38.5) days after either a single dose of 300 mg/300 mg or a second dose of 150 mg/150 mg.

Eleven patients had mild illness and recovered at home; one patient was hospitalized and treated with high-flow oxygen. All cases had been vaccinated against COVID-19 (five received two vaccinations, six received three, and one received four).

One possible serious adverse event involved a patient with COVID-19 and immune-mediated thrombocytopenia (ITP) who was hospitalized soon after receiving Evusheld with ITP flare that resolved with intravenous immunoglobulin.
Calabrese acknowledged limitations to the study, including few patients, lack of a comparator group, and the study period falling during the Omicron wave.
"Also, nine of the breakthrough cases received additional COVID-19 therapy (oral antiviral or monoclonal antibody), which falls within standard of care for this high-risk group but prevents ascribing effectiveness to individual components of the regimen," she added.
"Evusheld is authorized for PrEP against COVID-19 in patients at high risk for severe COVID due to suboptimal vaccine responses. This includes patients receiving B-cell-depleting drugs like rituximab, and patients with inborn errors of humoral immunity," Calabrese explained.
"It is well known that this group of patients is at very high risk for severe COVID and death, even when fully vaccinated, and it has become clear that more strategies are needed to protect this vulnerable group, including use of Evusheld as well as aggressive treatment if infected," she added.
Evusheld Not Always Easy to Obtain
Although the medication has been available in the United States since January 2022, Calabrese said, patients may not receive it because of barriers including lack of both awareness and access.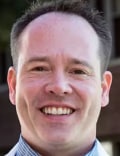 Dr Davey Smith
Davey Smith, MD, professor of medicine and head of infectious diseases and global public health at the University of California San Diego, in La Jolla, said in an interview that he was not surprised by the results, but added that the study was conducted in too few patients to draw any strong conclusions or affect patient care.
"This small study that showed that breakthrough infections occurred but were generally mild, provides a small glimpse of real-world use of tixagevimab/cilgavimab as PrEP for immunocompromised persons," said Smith, who was not involved in the study. "In the setting of Omicron and vaccination, I would expect the same outcomes reported even without the treatment," he added.
Smith recommends larger related randomized, controlled trials to provide clinicians with sufficient data to guide them in their patient care.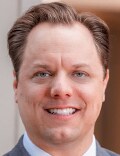 Dr Graham Snyder
Graham Snyder, MD, associate professor in the division of infectious diseases at the University of Pittsburgh and medical director of infection prevention and hospital epidemiology at the University of Pittsburgh Medical Center, noted that the study "adds to a quickly growing literature on the real-world benefits of tixagevimab/cilgavimab to protect vulnerable individuals with weakened immune systems from the complications of COVID-19.
"This study provides a modest addition to our understanding of the role and benefit of Evusheld," Snyder said in an interview. "By characterizing only patients who have received Evusheld without an untreated comparison group, we can't draw any inference about the extent of benefit the agent provided to these patients.
"Substantial data already show that this agent is effective in preventing complications of COVID-19 infection in immunocompromised individuals," added Snyder, who was not involved in the study.
" 'Immunocompromised' represents a very diverse set of clinical conditions," he said. "The research agenda should therefore focus on a more refined description of the effect in specific populations and a continued understanding of the effect of Evusheld in the context of updated vaccination strategies and changing virus ecology."
Calabrese and her colleagues wrote that larger, controlled trials are underway.
FDA: Evusheld May Not Neutralize Certain SARS-CoV-2 Variants
"The biggest unanswered question is how Evusheld will hold up against new variants," Calabrese said.
In an Oct. 3, 2022, update, the Food and Drug Administration released a statement about the risk of developing COVID-19 from SARS-CoV-2 variants that are not neutralized by Evusheld. The statement mentions an updated fact sheet that describes reduced protection from Evusheld against the Omicron subvariant BA.4.6, which accounted for nearly 13% of all new COVID-19 cases in the United States in the week ending Oct. 1.
There was no outside funding for the study. Smith reported no relevant financial conflicts of interest. Snyder said he is an unpaid adviser to an AstraZeneca observational study that's assessing the real-world effectiveness of Evusheld.
This article originally appeared on MDedge.com, part of the Medscape Professional Network.
Source: Read Full Article