In a recent study published in the journal SSM – Qualitative Research in Health, researchers in Canada examined expert discourses about coronavirus disease 2019 (COVID-19) vaccination in pregnancy.
COVID-19 vaccination recommendations in pregnancy have been increasingly consistent across Australia, Europe, and North America. However, inconsistencies regarding vaccination in pregnancy were evident between national guidance in the early months of vaccination. In Canada, the National Advisory Committee on Immunization (NACI) is responsible for making recommendations, but decisions on vaccine policy/funding are made by provinces and territories (P/Ts).
Study: COVID-19 vaccination in pregnancy: How discrepant public health discourses shape responsibility for fetal health. Image Credit: Unai Huizi Photography / Shutterstock
The study and findings
The present study evaluated expert public health discourses regarding COVID-19 vaccination in pregnancy. The team performed a Google search between May 4 and 12, 2021, to obtain texts on COVID-19 vaccination in pregnancy. Search results were included if they contained expert discourses on vaccination in pregnancy to inform healthcare providers (HCPs), policymakers, and pregnant individuals.
They performed a discourse analysis to examine intertextuality, social construction, and contradictions between/within texts. The authors noted that recommendations and discourses were discrepant and sometimes contradictory within texts, including in the same P/T. The Canadian Fertility and Andrology Society (CFAS) recommended vaccination in pregnancy, describing theoretical safety and preliminary evidence of maternal antibody transfer upon immunization.
The Society of Obstetricians and Gynecologists of Canada (SOGC) recommended from the beginning of the pandemic that pregnant individuals should be offered vaccines or were eligible for vaccination. They consistently emphasized emerging/available data, individual autonomy, and the safety of vaccination in pregnancy.
NACI's recommendation included discretionary advice that pregnant people may be offered complete vaccination, preferably with mRNA vaccines, if the benefits outweighed the potential risks and if the informed consent discussed the evidence. NACI initially recommended in December 2020 that vaccines should not be routinely offered in pregnancy until further evidence was available.
Later, NACI updated the discretionary guidance in May 2021 to strongly recommend mRNA vaccines to pregnant and breastfeeding individuals. Vaccine manufacturers BioNTech, AstraZeneca, Janssen, and Moderna, stated in the product labels that the vaccine's safety was not yet established in pregnant individuals.
Several P/T texts referenced NACI/SOGC recommendations. However, texts recommending vaccination during pregnancy were discrepant from others in the same P/T. For instance, a Toronto public health infographic encouraged vaccination, whereas text from the Ontario Ministry of Health suggested that pregnant people may opt for vaccination after counseling from the HCP.
Nineteen P/T texts emphasized the right of pregnant individuals to decide whether to vaccinate. Several texts underscored the evidence on the COVID-19 risk in pregnancy, observational data on vaccine safety/efficacy, and maternal antibody transfer to fetuses/infants. Further, texts often highlighted discourses about motherhood, leaving pregnant individuals to decide after assessing the unknown vaccination risk against COVID-19 risk.
Besides, five texts mentioned non-pharmacologic measures as an alternative to vaccination in pregnancy. Two texts suggested measures for everyone upon vaccination, and seven recommended additional safety measures for vaccinated pregnant individuals.
Eight texts provided guidance on assessing specific COVID-19 risks for pregnant individuals, whereas thirty texts did not mention additional measures for this sub-population. At the national level, one SOGC text specified eight ways of avoiding COVID-19, which were more critical if pregnant. Several P/T texts also asked pregnant people to consider additional ways of preventing COVID-19 when making vaccination decisions.
Conclusions
The researchers noted discrepancies in expert discourses about vaccination for COVID-19 in pregnancy. Most P/T recommendations were based on those from NACI or SOGC that pregnant individuals may or should be vaccinated, respectively. P/T texts listing recommendations from the advisory bodies were particularly unclear. Therefore, collaboration is needed between national and P/T advisory bodies to harmonize recommendations.
The authors observed that expert discourses restricted the autonomy of females and pregnant individuals in decision-making and held them responsible for avoiding risks to their fetus(es) without offering clear guidance or support. Discrepancies in discourses on vaccination in pregnancy may lead to enhanced perceptive risks and ambiguity as to who is responsible for risk mitigation.
Overall, the findings showed that discrepancies emerged when decision-makers and HCPs were flooded with the rapidly growing evidence base, recommendations, and discourses. The need for changes in vaccination recommendations could be reduced if data on vaccination in pregnant/breastfeeding individuals were obtained and analyzed before the vaccine rollout.
Journal reference:
Manca TA, Top KA, Graham JE. COVID-19 vaccination in pregnancy: How discrepant public health discourses shape responsibility for fetal health. SSM – Qualitative Research in Health, 2023, DOI: 10.1016/j.ssmqr.2023.100265, https://www.sciencedirect.com/science/article/pii/S2667321523000495
Posted in: Women's Health News | Disease/Infection News | Healthcare News
Tags: Andrology, Antibody, Breastfeeding, Coronavirus, Coronavirus Disease COVID-19, Efficacy, Fertility, Healthcare, Immunization, Pandemic, Pregnancy, Public Health, Research, Vaccine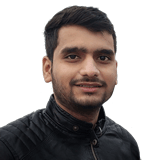 Written by
Tarun Sai Lomte
Tarun is a writer based in Hyderabad, India. He has a Master's degree in Biotechnology from the University of Hyderabad and is enthusiastic about scientific research. He enjoys reading research papers and literature reviews and is passionate about writing.
Source: Read Full Article