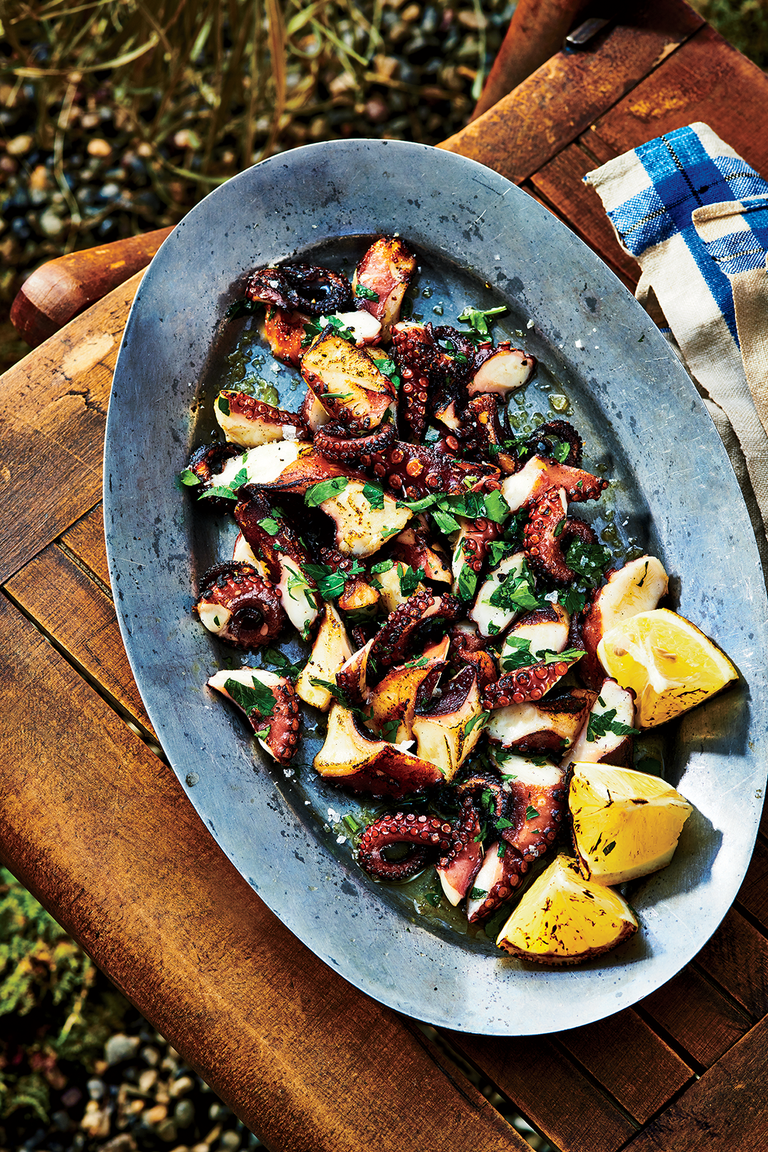 The secret to cooking octopus is that there is no secret: no cork, no massage, no ride in the laundry machine to tenderize it. Cook it well, slice it thin, win friends.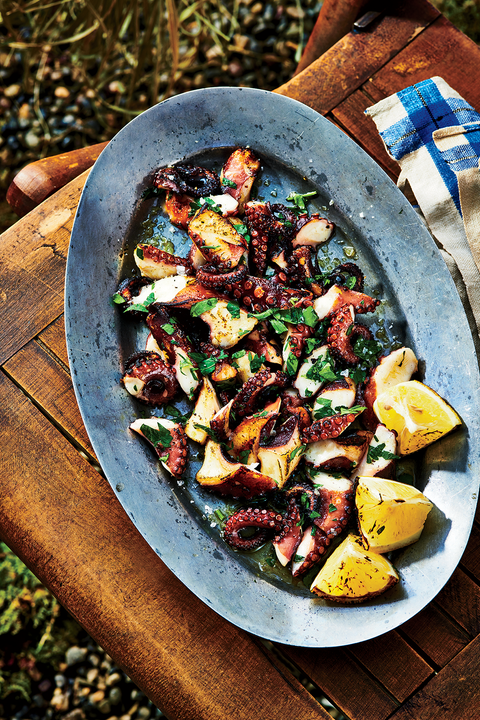 Ted Cavanaugh
What you'll need:
Octopus
1 Bay leaf
2 Tbsp of olive oil
1 lemon, halved
Parsley, to taste
How to make it:
1. Defrost the octopus if it's frozen. Put it in a large pot of water (aromatics like a bay leaf and an onion are nice but optional) and bring it to a boil for 30 min­utes. Remove the octopus from the pot and lay it on a baking sheet to cool to room temperature.
2. Preheat your grill to high, direct heat. Set the octo­pus on the grill and sear it, turning frequently, until it's charred all over, about 10 minutes. Then transfer it to a cutting board and slice it before serving. Arrange the slices on a platter, season them with flaky salt, drizzle on some olive oil, squeeze a lemon over everything, and scatter on some chopped flat­leaf parsley.
Source: Read Full Article