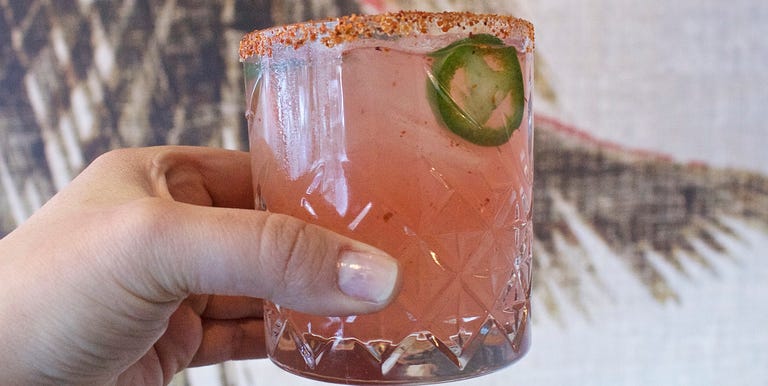 Are you strictly a beer guy? There's nothing wrong with that, but every once in a while, you might be looking for that little extra oomph — particularly during the summer, when you want to show off your expert mixology skills. In which case, why not learn how to make a few mezcal cocktails?
Like tequila, mezcal is a distilled alcoholic beverage made from the cooked and fermented juices of the agave plant. But unlike tequila, mezcal "can be made from any type of agave plant, while tequila must be made from Blue Weber Agave," says corporate mixologist Adolfo Calderon of DineAmic Group in Chicago. (FYI, the agave nectar sweetener you may be adding to coffee or tea is also from the blue agave plant.)
Mezcal is known for its sharp, distinctive finish, which often lingers on the tongue. "Usually, mezcal has an intense smokiness flavor profile with the fruit and salt undertones of tequila. However, not all mezcals are the same and there are many different kinds of mezcal out there," Calderon says.
Here are 4 ways to enjoy mezcal — your taste buds will be happy and you'll look sophisticated AF.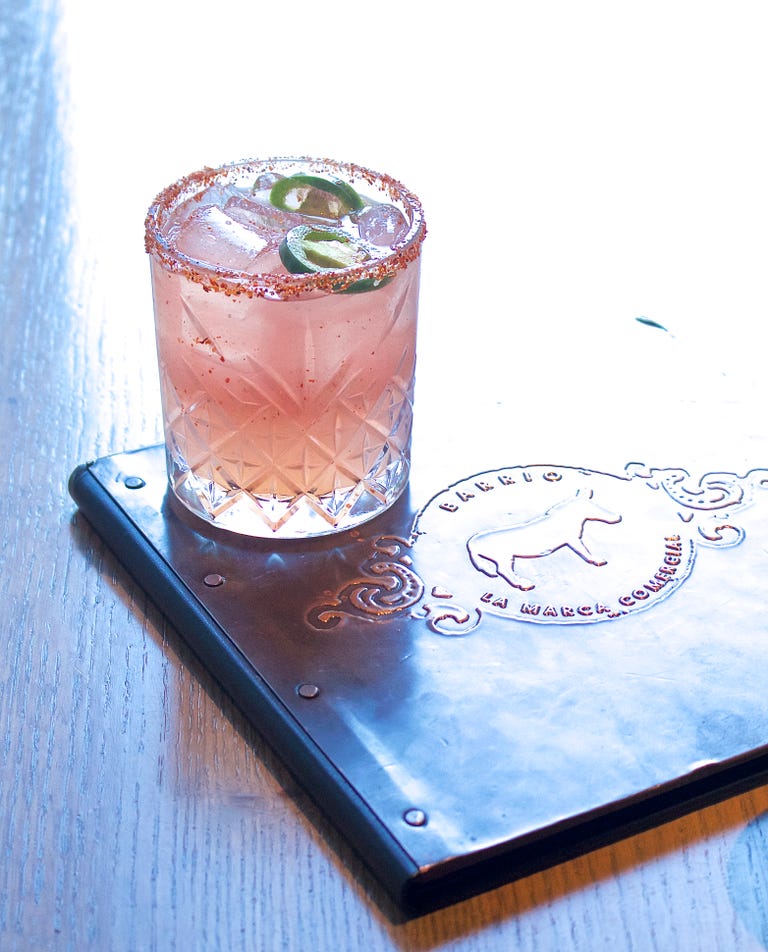 Morgan Scofes/DineAmic Group
The Hot Mezz, which Calderon serves at Chicago's Barrio restaurant, features Sombra Mezcal, and is mixed with sage syrup, lime juice, and watermelon. The cocktail is garnished with a black and cayenne pepper rim to add a burst of refreshing, spicy flavor. Want more heat? Add some jalapeno slices.
Ingredients:
1 ½ oz Sombra mezcal
1 oz sage syrup
1 oz lime juice
1 oz watermelon
3 jalapeno slices
Combine all ingredients in a shaker. Add ice and shake for 10 seconds. Strain over fresh ice into a rocks glass. Garnish with a black and cayenne pepper rim.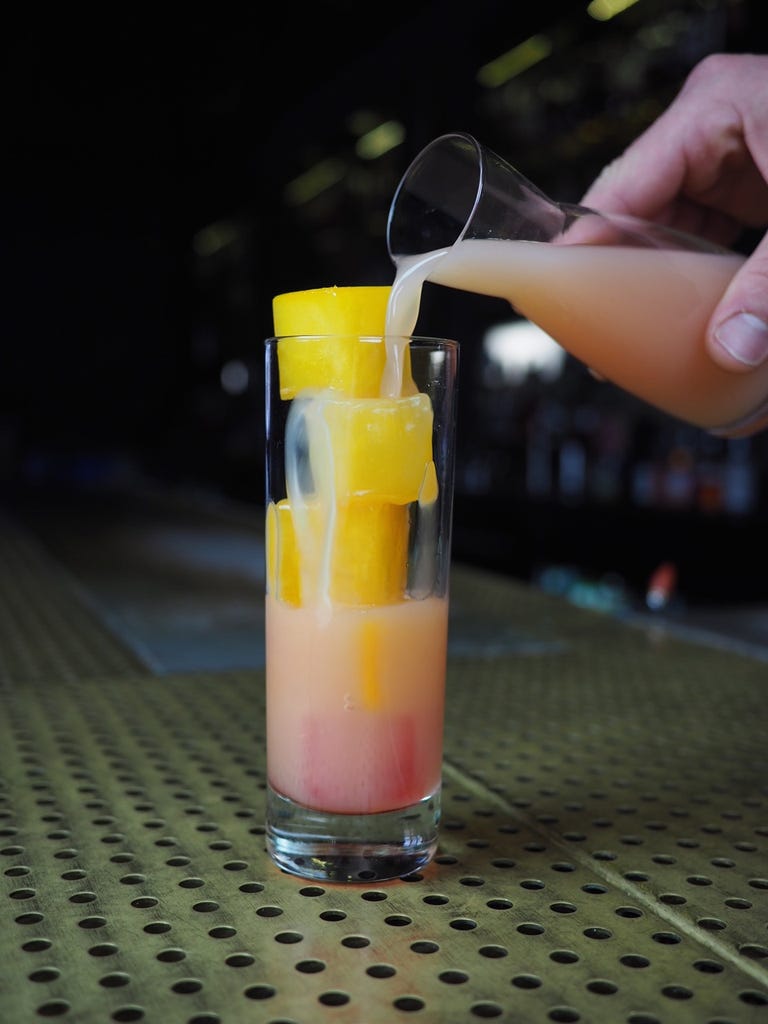 The Fifty/50 Group
Think of this cocktail (courtesy of the Sixth bar in Chicago) as a twist on a tequila sunrise. "What makes this cocktail great is the assortment of flavors that are all able to come together to form a refreshing cocktail. It's simultaneously sweet, sour, bitter, spicy, and smokey, and the flavor only increases as drink it," says The Fifty/50's beverage director, Benjamin Schiller, in Chicago.
The Solar Flare also uses fruit-flavored ice cubes (three orange, one pomegranate) to mix well with the mezcal. "Adding just a half ounce of mezcal lends a subtle smokiness that beautifully mellows some of the acidity of the fresh fruit without overpowering the delicate flavors," he says. But you can feel free to use plain ice cubes.
Ingredients:·
1.5 oz Tequila
1/2-oz. mezcal
2 oz. fresh grapefruit juice
1/2-oz. lime juice
1/2-oz. simple syrup
2-3 wheel-cut Serrano peppers
Pour liquid ingredients into a tin with peppers, add ice, shake and strain. Top with soda, if needed. Garnish with dehydrated citrus. The cocktail is shaken with ice, strained, and poured into a small carafe.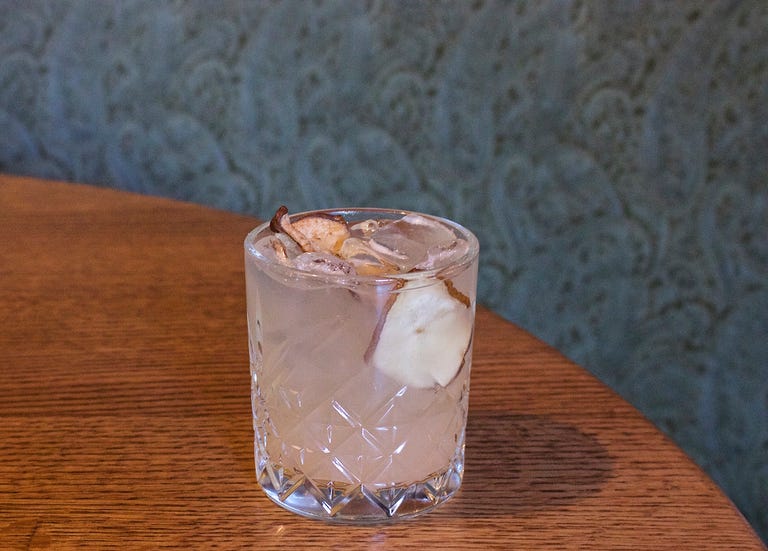 Morgan Scofes/DineAmic Group
Also a menu item at Barrio from Calderon, the Smoke Show is essentially a mixture of sweet and smoky, with little hints of spice. It's made with Union Mezcal, which gives off a rich, savory flavor. The mezcal is combined with the spicy Ancho Reyes liquor, Pur Likor Pear, lime juice, and simple syrup to sweeten it up. Finish it off with a pear slice to round it all out.
Ingredients:
1 ½-oz Union mezcal
¾-oz Ancho Reyes
½ oz Pur Likor
1 oz lime juice
½ oz simple syrup
Combine all ingredients in a shaker. Add ice and shake for 10 seconds. Strain over fresh ice into rocks glass. Garnish with a torched pear slice, for décor and taste.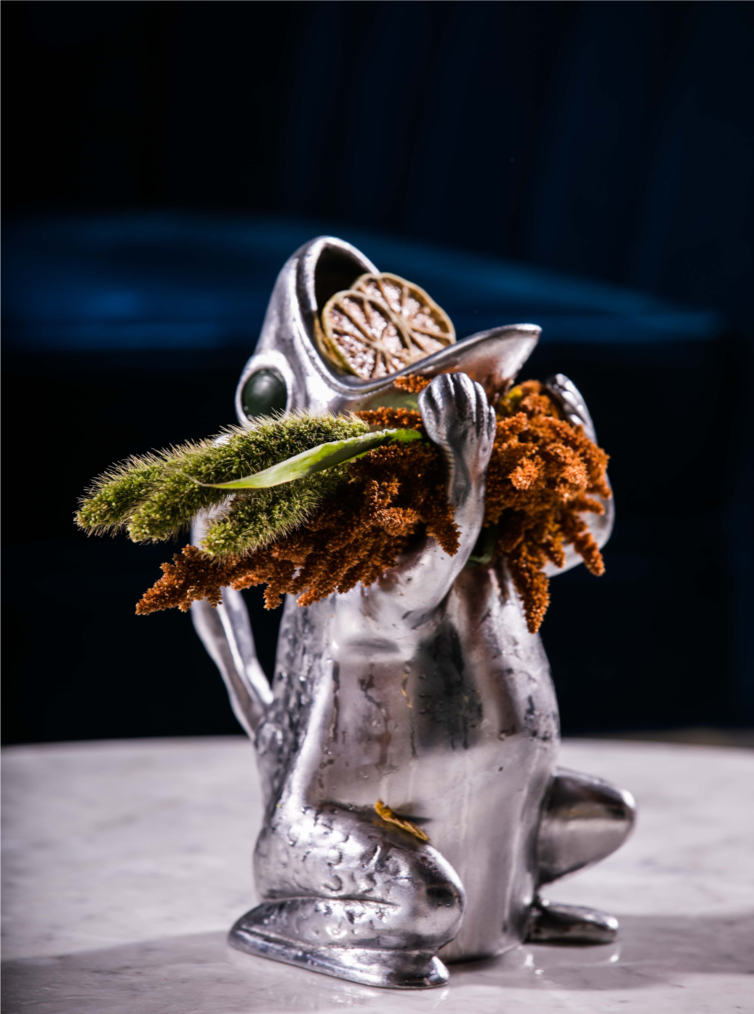 Apogee Restaurant
This twist on sangria comes courtesy of Apogee in Chicago. "We paired agave spirits with our single barrel bourbon, and added a slight bitter backbone with some Campari," says Schiller. "Additions of juice and full-bodied wine make this not only the most potent Sangria variation I've ever made, but also the best," he says.
Ingredients:
3 oz. of Monte Alban Tequila
4 oz. of Peleton Mezcal
1 oz. of Weller 107
0.75 oz of Campari
4 oz. of Simple Syrup
1.5 oz. of lime juice
3 oz. of Orange Juice
4 oz. of Tomero Malbec
3 pieces of dried arbol peppers
2-3 pieces of dehydrated limes
Combine tequila, mezcal, bourbon, campari, simple syrup, and juices into an oversized shaker. Add ice, shake, and strain into the pitcher. Top with ice and Malbec. Garnish with dehydrated fruit and floral elements.
Source: Read Full Article